The Longacres Christmas Tree Buying Guide
Publish Date: 04 October 2022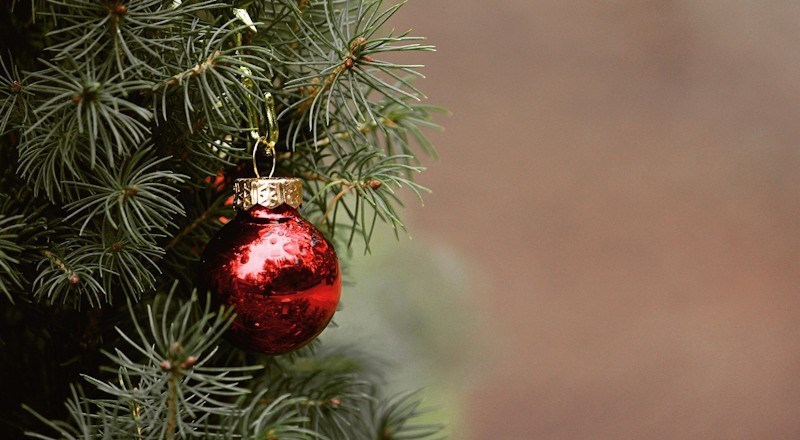 Buying a new Christmas tree can be a scary process with lots of factors to consider when making the right choice. This guide has everything you could need to know about choosing, buying, decorating and maintaining the perfect Christmas tree.
Where to buy your Christmas Tree
Knowing where to buy your Christmas tree can be conflicting. Shopping at reputable garden centres, tree farms or online retailers ensures you get good quality for your money. Avoid shopping at unlicensed businesses or pop-up stalls, as these can be low quality or overpriced.
If you want to make sure you are getting a great quality Christmas tree this year, shop our range of trees available for nationwide delivery here.
Shop artificial Christmas trees at Longacres here.
Shop real Christmas trees at Longacres here.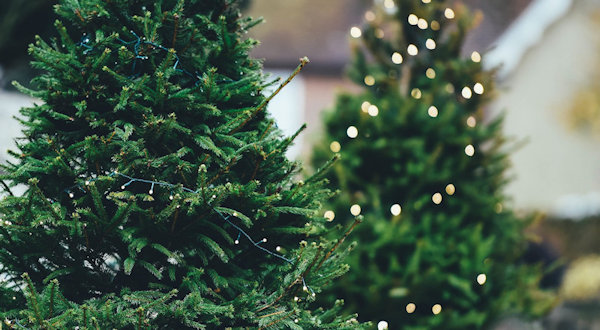 When to buy your Christmas tree
Knowing when to purchase your tree ready for the festive season can be tricky. Depending on if it is artificial or real can make a huge difference to when you should buy it.
For artificial trees you can simply purchase it as soon as you have chosen your desired look, as they come neatly boxed and can be easily stored until it's time to start decorating.
When it comes to real trees, especially fresh cut ones, you want to take into account that the average tree will last approximately four weeks. Factor this in when you decide to purchase your tree, so it still looks its best for the big day.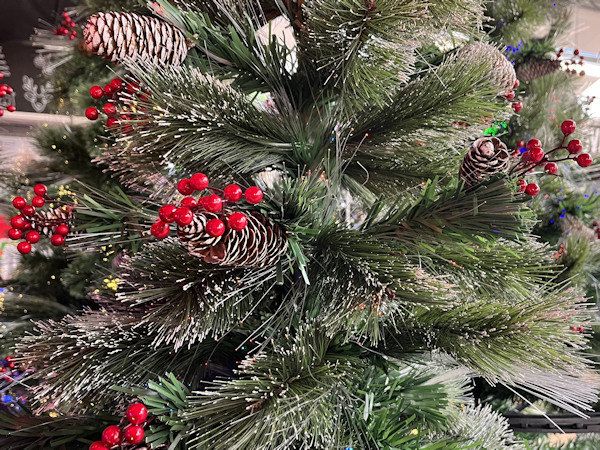 Artificial Christmas tree vs real Christmas tree
Artificial trees can be a fantastic option for those looking for a cleaner and longer lasting option for Christmas. This type of tree can be found in a wide range of shapes, sizes, colours and styles to fit every home and design preference.
Real trees are known for their ability to fill the home with the traditional scent of Christmas. These are a popular choice for many homes during the Christmas period as they are available as fresh cut or potted, and in a range of sizes and styles.
Shop artificial Christmas trees at Longacres here.
Shop real Christmas trees at Longacres here.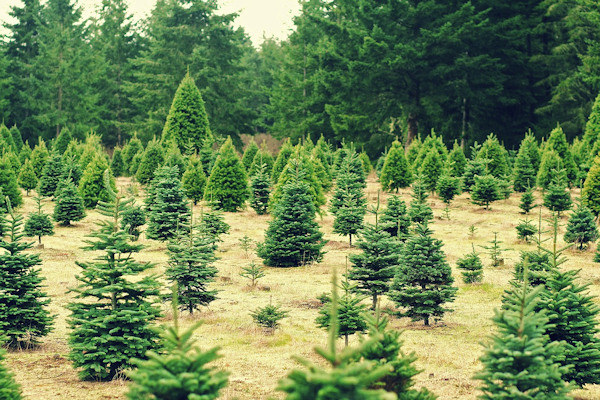 Fresh cut Christmas tree vs potted Christmas tree
Knowing whether to choose between potted trees or fresh cut can be confusing. To put it simply, first decide if your tree is going inside or outside, then pick accordingly. Our recommendation is that potted or pot grown trees are best for outside and fresh cut for inside.
Fresh cut trees are traditionally used for winter festivals, and this tradition has been carried on for years. They were originally brought into homes to acknowledge spring around the corner, however these days they are brought into homes as a sign Christmas day is almost here.
Keeping your potted Christmas tree outside is best to ensure they last the longest they can. The heavy pot base means they stand strong during winds or rain, just make sure they are watered regularly. Once the season is over, you can return your tree to nature and re-plant it in your garden.
Pot grown Christmas trees are grown from seeds in their own containers. They have a fully intact root ball and continue to grow with regular watering throughout the season. Once Christmas is over, they can be planted in the garden for year-round enjoyment or an early decoration for next year.
Shop potted Christmas trees at Longacres here.
Shop fresh cut Christmas trees at Longacres here.
How to care for your real Christmas tree
The approach for caring for real trees compared to artificial trees is a little different. Once you have taken your real tree home, there are a few simple steps to follow to ensure it lasts.
As soon as you get home, cut 1 inch from the base of trunk and place in a container of water (we recommend removing the netting to allow the branches to drop for added fullness)
Leave your tree outside until you are ready to put it up to maintain freshness, the longer the better
Secure in a tree stand suitable for the size of the tree
Fill the base with water and top up daily
Avoiding placing your tree near any radiators or sources of heat as this can cause them to dry out
How to find the right size Christmas tree for you
There are many factors to take into consideration when knowing what size tree you need. Common things to look out for include tree height, slim or full varieties, or if a half tree may suit better.
3ft and smaller – perfect for bedrooms, cabinets or table tops
4ft to 5ft – suitable for rooms with small spaces or low ceilings
6ft to 7ft – the most popular size for average ceiling heights
8ft to 12ft – great for homes with high ceilings, entrance foyer, large hallways
Slim or full – slim trees are great for tight spaces in crowded areas, whereas full can add depth to open-plan rooms or bay windows
Half trees – ideal for putting in corners or against a wall, taking up minimal space in a room compared to whole trees.
Shop slim and half Christmas trees at Longacres here.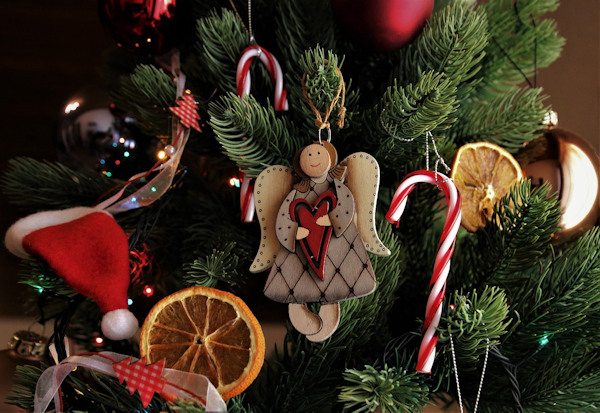 Everything to know about decorating your Christmas tree
Decorating your Christmas tree can be one of the most exciting parts of the Christmas period, and one to get the whole family involved in. There are many styles of tree decorations, each giving a different look to your tree.
Putting your lights on before your decorations
Hanging decorations including baubles and ornaments
Clip on butterflies, roses and birds
Tree toppers such as stars or angels
Filler decorations including tinsel or beads
Don't forget to keep the bases of your tree looking smart and tidy with a tree skirt!
Shop Christmas decorations at Longacres here.
Shop tree skirts at Longacres here.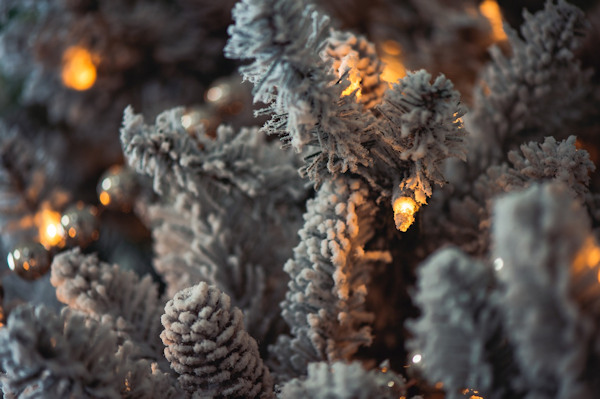 Keeping it simple with naked Christmas trees
As great as it is to spend time decorating your chosen Christmas tree, not everyone has the time or desire to fill their tree with ornaments – but that shouldn't stop you from having one altogether. Naked style Christmas trees are becoming more popular for their classic and simple, yet elegant design.
Find your desired tree (we like the full frosted varieties for their snowy look), and wrap with your chosen lights for a touch of shine. Once complete, step back and admire your work for an easy and impactful Christmas.
If you want to try something a little more minimalistic this Christmas, take a look at twig or pyramid trees. Twig trees are a clean and simple option to add festive lighting to the home, without taking up as much space as a full tree. For something a little different, you could try pyramid trees. They come in a range of sizes and colours for all themes.
Shop twig trees at Longacres here.
Shop pyramid trees at Longacres here.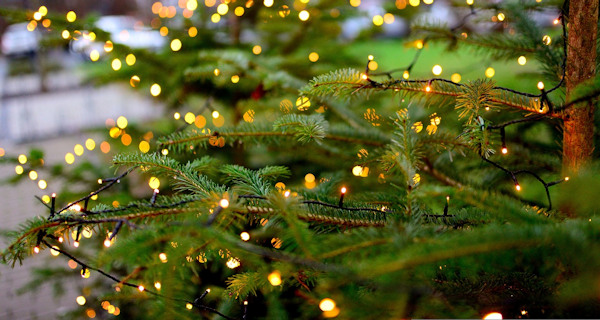 Types of Christmas tree lights
One of the key features of any Christmas tree is the lighting, and no tree is complete without it. Here's how to find the right lights for you;
Battery operated – perfect for trees too far away from a plug socket or outdoor trees
Twinkly – a popular brand of app-controlled lighting for an impressive lighting display – change colours, patterns and more using your phone
String lights – the traditional lights for any tree available in a range of lengths, bulb colours and wire colours
Cluster lights – similar to string lights but with even more bulbs on the wire to give a brighter appearance
Shop Christmas lights at Longacres here.
Shop Twinkly at Longacres here.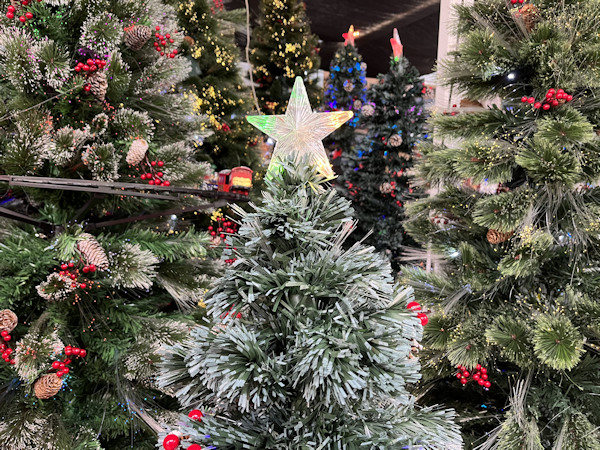 Artificial Christmas tree colours and styles
Artificial trees are designed to look as real as they possibly can, and this is down to the type, density and even colour of the needles. Popular features of artificial trees include; Colours – Green, blue-green, black or white
Needles – spruce, fir or pine
Flocked – needles and branches coated in fake snow to give the realistic appearance of snow fall on trees
Frosted – needle tips lightly coated in a white spray to give the appearance of snow while maintaining the tree shape
Decoration – trees given natural touches to add to realism, including pine cones and berries
Fibre Optic – eliminate the stress of tangled string lights and try out fibre optic lights to add a festive feel to the tree
Pre-Lit – Don't spend hours adding lights to a tree, try pre-lit trees for the classic look of lights and no hassle of putting them on
Shop pre-lit Christmas trees at Longacres here.
Shop fibre optic Christmas trees at Longacres here.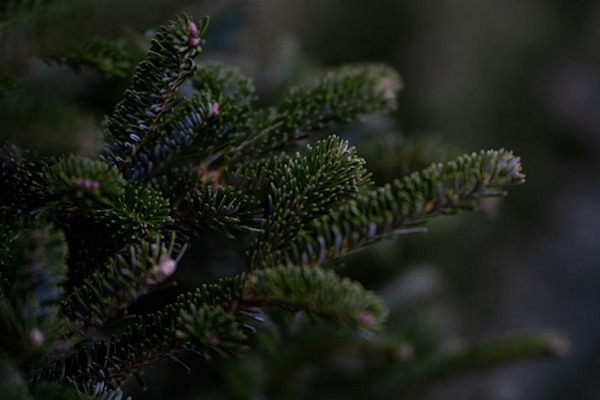 Real Christmas tree colours and styles
Picking a real Christmas tree can be a daunting task to get right, but each variety can offer something different for you.
Fresh Cut Norway Spruce – the traditional choice of Christmas tree with a full shape and classic pine scen
Fresh Cut Nordmann Fir – high needle retention with a long-life span and fresh scent
Potted Blue Spruce – a traditional shaped Christmas tree with an impressive blue-grey colouring
Potted Nordmann Fir – symmetrical tree branches with little needle loss
Potted White Spruce – dense needles with a classic bright green colour
Shop real Christmas trees at Longacres here.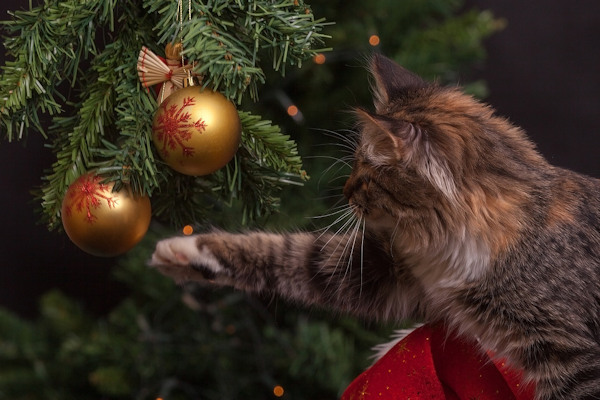 Pet safe Christmas trees
Our beloved furry friends can become an enemy during the festive season and play havoc with your decorations. Keep both your pets and trees safe this festive season with pet friendly options.
Parasol Christmas Tree – conveniently designed without branches on the lower half of the tree to stop heavy paws damaging low hanging decorations
Non-toxic real trees – fir, spruce and pine trees are safe for animals in case of ingestion – be mindful that they may cause irritation in excessive amounts
Shop parasol Christmas trees at Longacres here.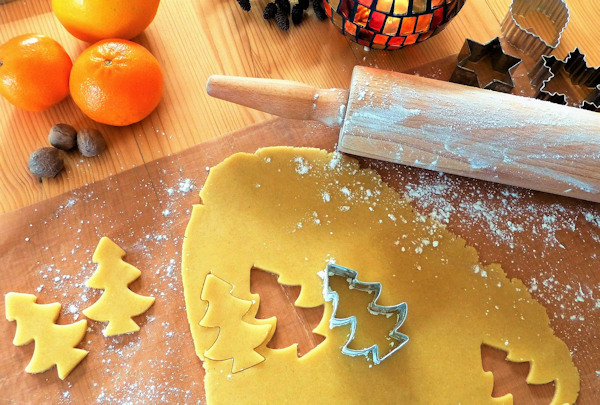 Getting the kids involved
Christmas is a magical time for children, and what better way to build on the excitement than by getting them involved the whole way. There are endless activities great for getting kids into the festive spirit, and these are our top five!
Baking – nothing screams Christmas more than fresh baked cakes and biscuits
Decorating – sit back and watch the kids run wild with their imagination as they decorate the Christmas tree their way
Games or puzzles – get the whole family together for a festive game's night, complete with homemade goodies
Homemade gifts – add a personalised touch to your gifts this year with homemade presents that can be kept for years to come
Make your own Christmas cards – get crafty with homemade Christmas cards and make each one unique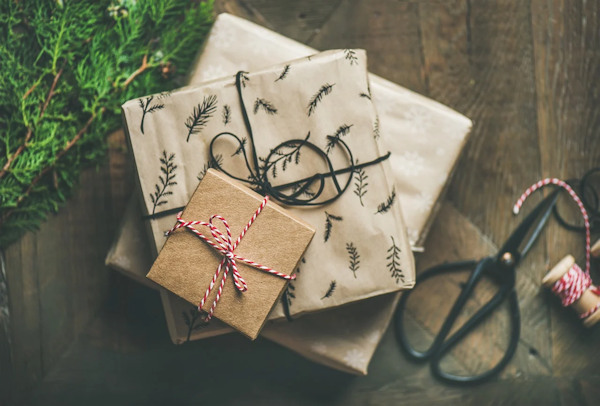 Environmentally friendly Christmas
Doing your part towards being more eco-friendly is now easier than ever, and it doesn't have to stop at Christmas. Small and simple changes can ensure you are doing your bit towards being more sustainable this year.
Choosing a real tree this festive period is a great start to being a little more environmentally friendly. Once you are finished with your tree, make sure to recycle it, to avoid adding to landfill. Did you know we offer Christmas tree recycling here at Longacres Garden Centre Bagshot?
Look for recycled wrapping paper, without any foil or glitter. This way it can be added to your household recycling once you are finished with it! If you're looking for a more unique wrapping method, try using a scarf or old fabric that can be worn or donated once the gift has been unwrapped.
Invest in reusable advent calendars and decorations. By giving this a try, you can personalise your advents to your specific taste, whilst reducing plastic waste in landfill sites. Also, try opting for glass or wooden ornaments over plastic, as these are endlessly recyclable.