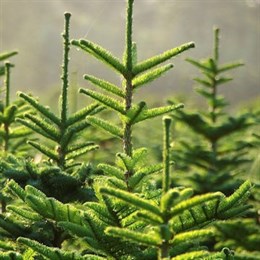 Real Christmas Trees
The pine scent of a Christmas tree is one of the most iconic smells of Christmas, whether you're opting for a potted or fresh cut tree, we go to great lengths to bring you the highest quality real Christmas trees year after year.
We offer a few choices when it comes to your tree, some of our more popular options include the Norway Spruce. We love the Norway Spruce because of its wonderful festive fragrance and its strong needles which make it perfect for holding all your decorations.
Another firm favourite is the Nordmann Fir because of their no-drop needles which your vacuum cleaner will always thank you for!
If you want something a little more unique, have a look at our Blue Spruces, with their silvery blue tinged (no-drop) needles, they add an air of elegance to your festive decorations.