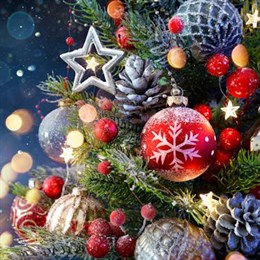 Christmas Decorations & Ornaments
No home is complete at Christmas without the perfect choice of festive decorations. Our range boasts a wide selection of advent calendars, tree decorations, stockings and nutcrackers – plus much more! Whether you are looking to add to your existing colour scheme, or wanting a whole new set for a full change, we have something for everyone.
There's a great selection of hanging ornaments from signature glass baubles to festive felt animals. If you are wanting something beyond tree decorations, take a look at our standing or table ornaments, along with delightful festive gonks and plushies that everyone will love. No matter your style choice, we have something for the bold and something for the subtle.