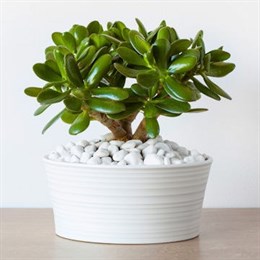 House Plants & Indoor Plants
Houseplants are a great way to add some extra personality and style to any room but they're so much more than great décor. Carefully selected houseplants offer a range of health benefits and can even grow into a wonderful hobby.
If you're looking for something easy to take care of for your first plant, we'd always recommend the charming Spider plant, or Chlorophytum comosum, for an indoor plant novice. Or if you're looking for something extra special for an expert botanist, take a look at our expertly chosen selection. From air purifying plants, foliage, flowering and orchid plants, you can rest assured they've all been carefully selected or grown by our team of experienced plant experts to ensure the best possible health and longevity.
If you're not sure what house plant would best suit your home, check out our Plant Finder to get personalised recommendations.