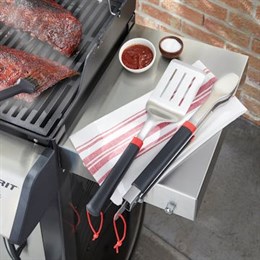 Weber BBQ Accessories
Now you have you Weber barbecue (welcome to a very prestigious group of people), it's time to start making the most of it and creating some truly culinary delights!
We stock everything from rotisseries and griddles, to help you create something truly tasty, to sponges and covers to ensure that your barbecue is always in tip top condition for when the mood next takes you to light the old gal up! Bring on the sunshine!