What to do in your garden - April 2018
Publish Date: 28/03/2018 16:28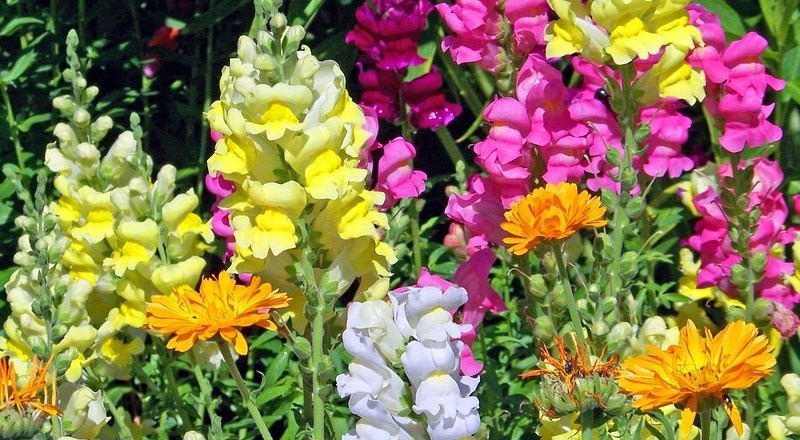 It's been a long time coming, but spring will be spectacular this year because the bad weather has held everything back, and a lot of plants will be blooming at the same time. Now bulbs are flowering and trees and shrubs coming into leaf - everything seems to be happening at once in the garden this April. We are literally bursting at the seams in our garden centres with so much colour - come to Longacres for all your gardening needs – you won't be disappointed!
Camellias are coming into flower and looking stunning – we have a superb selection of different sizes in stock now. Find out how to grow camellias online here.


Azaleas and rhododendrons – many different varieties and sizes are now in – including fragrant deciduous types. Fantastic plants full of lower buds about to start flowering.


Fruit trees and bushes galore – apples and pears, cherries, plums and damsons, pear trees. Blueberries, currants, rhubarb and other soft fruit.


Ornamental flowering cherries are ready to burst into bloom – there's nothing quite like cherry blossom. The dwarf, shrubby Japanese cherry, Prunus incisa 'Kojo-No-Mai' is a cracker, with unusual zig-zag shoots, plus the bonus of lovely autumn colour, too.


Other useful spring-flowering shrubs which usually flower earlier than now, are still showing colour - such as forsythia and ribes (flowering currant)

Now is the time to buy and plant hedging: from laurels to red robin, box to leylandii, pyracantha to privet, we've got great hedging plants in different sizes.


Alpine plants are in abundance now, and we have so many beautiful plants to choose from, in 9cm and 1 litre pots.


Hydrangeas are such useful shrubs which are just coming into leaf – they'll flower this year from mid-summer through to autumn and are tolerant of shade and moist conditions. Many have lovely autumn colour if planted in some sunshine, (provided the soil is moist but well-drained) and the faded flowers stay on the plant over winter, giving structure and interest in any garden.

Summer bedding: Our early range of summer bedding plants is now in – in 7cm and 9cm pot sizes plus double six packs. Ideal to grow on in your greenhouse or indoors on a sunny windowsill and pot on as necessary, keeping frost free until weather conditions are suitable for planting out later on.


If they've been in the same pot for a year or two - now is the time to repot your houseplants. Plus - don't forget to regularly feed your plants from now till September, using a proprietary fertiliser for the plant type, following the instructions on the packet. Find a guide on how to replant online here.


Cacti and succulents are our houseplant hot picks right now – easy to grow in a bright spot indoors, we have many sizes and varieties available.


Planting shrubs in containers on the patio or to make a welcoming entrance to your home with box or bay tree? Here's our handy how-to guide.