Publish Date: 28 March 2018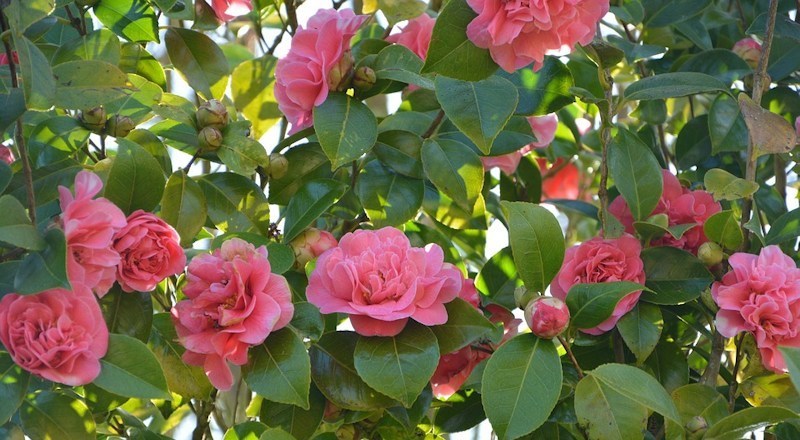 Camellias are fabulous, showy, hardy evergreen shrubs with glossy leaves and beautiful spring flowers - available in a variety of colours from white through pink and reds.
They are one of the most popular plants at this time of year and hundreds of varieties are available. We sell thousands of plants at Longacres and have superb quality specimens in store, from small plants in 3 litre pots to huge chunky plants.
Easy to grow, camellias prefer an acid soil (the same ericaceous conditions that rhododendrons and azaleas thrive in). They are quite adaptable and are very useful for partly shaded areas of the garden or can be grown in a container (using an ericaceous compost). Camellias prefer a sheltered position (out of cold winds, which can damage the leaves in winter) and a good, fertile soil. Add organic matter (such as well-rotted horse manure) or leaf mould when planting, and Rootgrow ™ for ericoid plants to help with establishment.