Bevan's Butchers Christmas Feast
Publish Date: 06/12/2018 14:15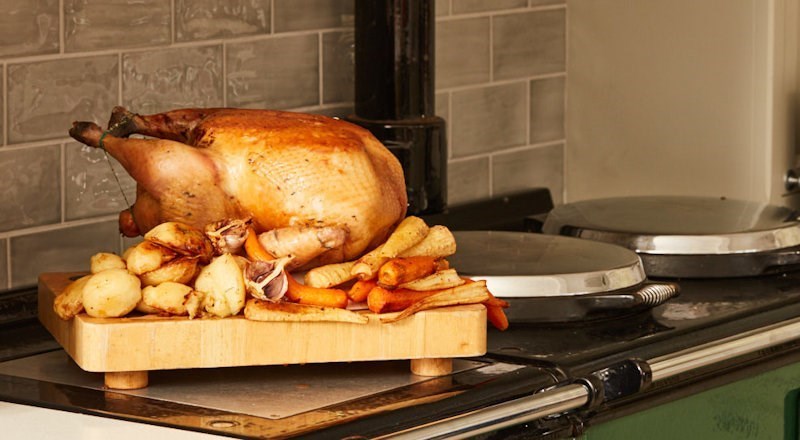 Christmas day and Boxing day can be a stressful time when trying to pull out all the stops for the Christmas food. But do not worry, Bevan's Butchers at Longacres Bagshot has your back! They have a large assortment of high-quality food that will make it a Christmas to remember.
Working closely with a number of British farmers throughout the year, they take pride in the welfare, provenance and traceability of their meat.
To some people, Christmas would not be Christmas without the flavoursome turkey. Bevan's supplies free range bronze turkeys, which will guarantee you will have the perfect turkey dinner. Their bronze turkeys are reared specially by the Copas Family. Throughout the year, these birds are left to roam freely through wild cherry orchards and open meadows. Fed on a diet of wild herbs, nettles, blackberries and oats, these exceptional turkeys exude taste and succulence. All of the turkeys are prepared on the farm, dry plucked by hand and hung for two weeks to provide a rich fuller flavour and tender bird. Whole turkeys range from 4kg to 11kg, costing £18.55 per kg, there is also a boneless alternative, which is the turkey breast joints which range from small (1-1.99kg) to large (3kg+), this costs £28.80 per kg.
If you are looking for an alternative to turkey this year, why not have chicken, goose, beef, lamb, pork or even duck. Complete the perfect Christmas meal with the succulent trimmings, such as pigs in blankets, sausages and stuffing.
Order your perfect Christmas feast with four simple steps:
Browser through the brochure and choose you items
Visit Longacres Garden Centre Bagshot to place your order
Secure your order with a £20 deposit
Collect and pay
If you would like to see their brochure showing the full range of food they are selling, click here for more details or head on over to our Bagshot branch.
If you have any queries, then you can speak to one of our master butchers.
Order your Christmas food from Longacres Garden Centre Bagshot today!