Rainbow Play Systems at Longacres Garden Centre Bagshot
Publish Date: 27/02/2018 10:06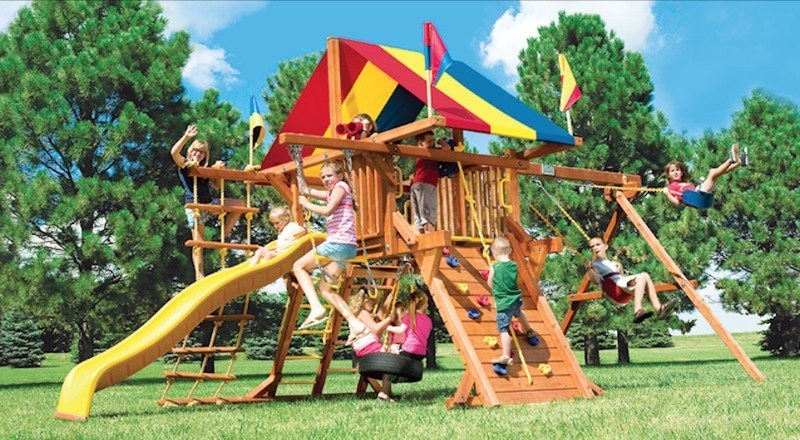 We are extremely proud to say we have been supplying the finest wooden climbing frames and swing sets in the UK for over 20 years!
We are one of the few children's wooden climbing frame companies who are happy to display our climbing frames. So you and your children can visit us to play and try before you buy. You can experience first hand the true quality of the timbers used to create our sturdy climbing frames. To back that up all climbing frames come with a lifetime warranty.
The secret to our success? Selling climbing frames & play equipment that grows with your children, creating endless fun and enjoyment in your back garden for many years to come. We offer an incredible number of fun & interactive accessories, spiral slides, climbing walls, monkey bars, play houses, picnic tables, fireman's pole, chalk boards and a crazy amount of swings!
We really are passionate about what we do & the service we provide. Our team of Rainbow experts possess more than two decades of knowledge between them. Both the play set designers and the climbing frame installation teams will look after you every step of the way. From conducting a site visit and helping you choose the perfect wooden climbing frame for your family, all the way through to final sign off on the big day itself, a service we are very proud of!
We only sell the best quality outdoor wooden play equipment and climbing frames, the ones that your children can enjoy and remember for the rest of their lives.
Get in touch to find out more about what, when, where & how…www.rainbowplay.co.uk 01276 477461