Magical 4D Virtual Reality Sleigh Ride at Longacres Bagshot 2020
Publish Date: 06/12/2020 12:00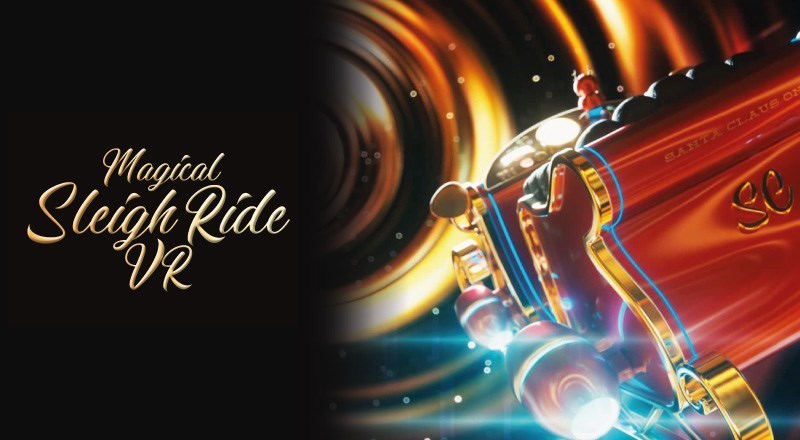 Join Dash on our magical adventure as you test drive Santa's new sleigh in 4D virtual reality!
This brand new for Longacres ride promises to be a magical way to get your family ready for Christmas in a safe and exciting environment. We have taken the time to ensure social distancing is in place in our woodland walk waiting area, that we've allowed more than enough time to clean between groups, that there is a designated exit and most importantly, that you only ride with people you've booked with. Tickets are £5 per person and you can book from two to four people per ride; once any tickets are sold for your selected time slot then no one else can ride with you to ensure your bubble of friends & family is protected.
Once you're on the ride and in Santa's sleigh you will be given a freshly cleaned and fully adjustable VR head set. We understand that for younger children this might be too much, so the same content will play simultaneously on a TV situated at the front of the ride. Sit back and enjoy this immersive show as the sleigh moves, the wind blows and you experience the magic of 4D virtual reality!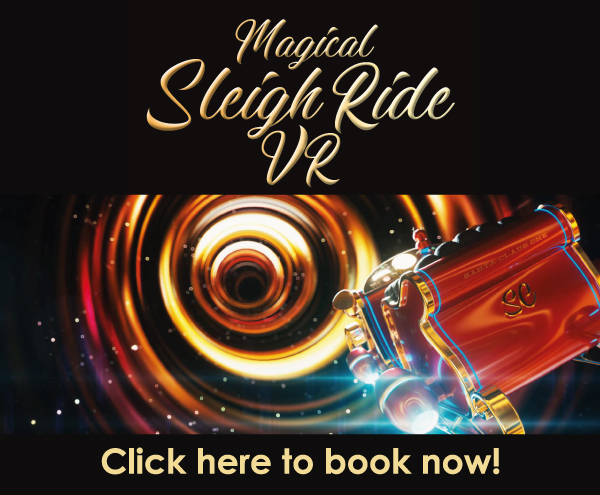 Frequently Asked Questions
How long is the ride? Sessions last 5 minutes, so please be prompt as we need time to sanitise the ride and headsets before the next group.
Is social distancing in place? Social distancing is in place throughout the experience. Also, the entrance and exit are completely separate.
How many tickets can I book per ride? Tickets can be booked for 2 to 4 people and no one else can book tickets for that particular ride once any tickets are booked.
What do I do if my party has more than four in it? If you are a family of 5 or more then please book two time slots next to each other (i.e. a 3 and a 2 for a family of 5) and we will accommodate you as much as possible on the day.
What cleaning measures are in place? All seats and headsets are cleaned before you ride.
Will the headset fit me? All headsets are fully adjustable and we do have a backup TV at the front of the ride should your child be uncomfortable wearing a headset.
Does the ride itself move? The ride gently rocks and fans blow for an even more immersive experience.