Longacres Black Friday 2019 Event
Publish Date: 21/11/2019 09:00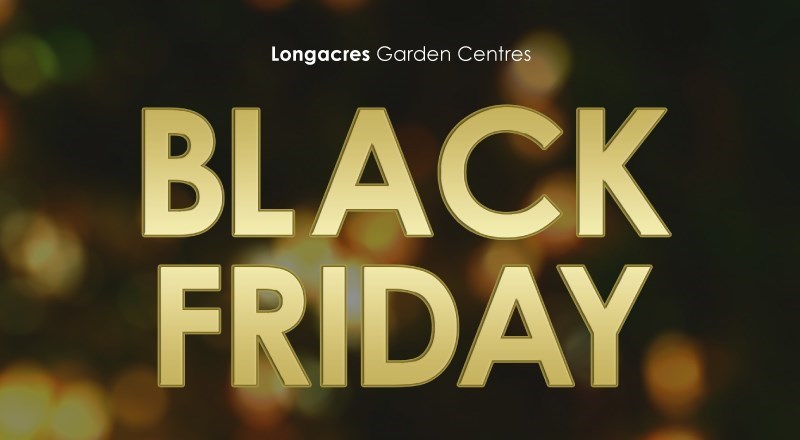 Save 10% off Christmas Light, Christmas Trees, Christmas Decorations and much more for Black Friday 2019 online at Longacres!
This year we're running a promotion online for Black Friday where you can save a massive 10% off all of our Christmas lights, trees & decorations! Take a look at our huge range of Christmas products online and you'll see we've taken 10% off everything; simply keep an eye out for those "Was" and "Our Price" in the Christmas categories!
Save 10% Off Christmas Tree Skirts Online This Black Friday! A Christmas tree skirt can really finish off the look of your real or artificial Christmas tree this year. Find our range of wicker tree skirts online here!
Save 10% Off Christmas Lights Online This Black Friday! Enjoy 10% off all of our Christmas lights, including our acrylic lights, battery operated lights, candle bridges, cluster lights, connectable lights, icicle lights, indoor lights, laser & projector lights, LED lights, light up decorations, net lights, outdoor lights and more!
Save 10% Off Christmas Trees Online This Black Friday! You can save 10% off all of our artificial Christmas tree, including our range of 3ft trees, 4ft trees, 5ft trees, 6ft trees, 7ft trees, 8ft & up trees, black trees, pre-lit trees, slim trees and much more. This offer also includes our range of real Cut Christmas trees and potted & pot grown Christmas trees, as well as our range of Christmas tree stands!
Save 10% Off Christmas Decorations Online This Black Friday! Now you have your lights and your tree, it's time to start adding some decorations! Save 10% off all our Christmas decorations this Black Friday, including our advent calendars, animated decorations, baubles, beads & ribbons, candles, hanging tree decorations, Scentsicles, standing decorations, stockings, tree toppers and much more! You can also save 10% off our range of artificial Christmas garlands and artificial Christmas wreathes!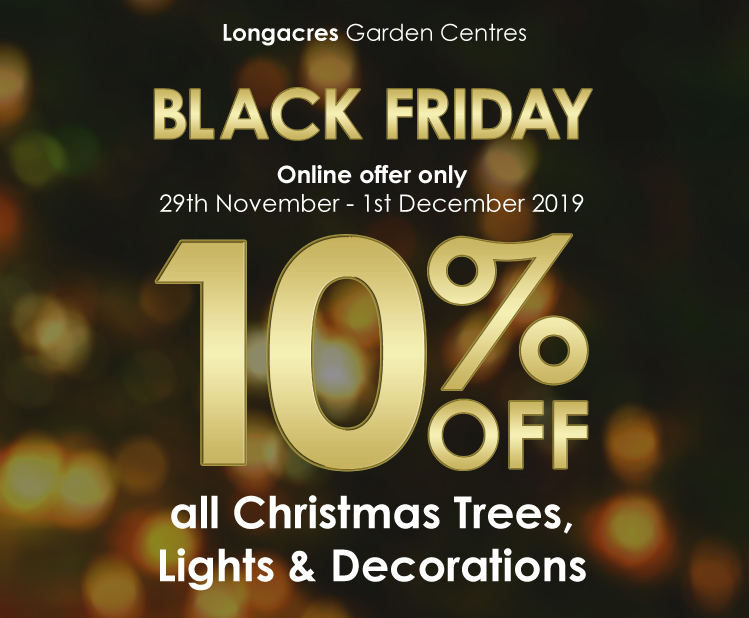 PLEASE NOTE - this is an online promotion only and we will not be running any promotions in store. Offer valid online only on the 29/11/2019, 30/11/2019 & 01/12/19. This offer does not include our Christmas flowers, Christmas workshops or Christmas plants.