What to do in your garden - July 2017
Publish Date: 06/07/2017 10:34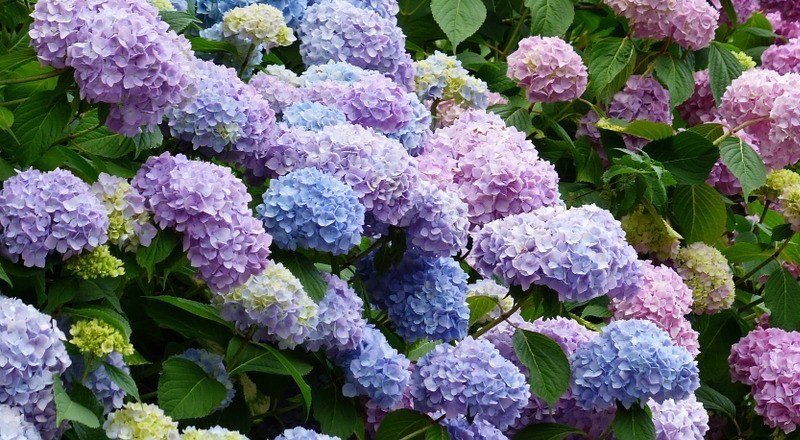 Now is the time to enjoy summer days in the garden and admire all that you've grown. If you have spaces to fill, there's still time to plant bedding and we have a superb range of colourful hanging baskets and patio containers for instant impact. Come along to our garden centres to see our huge variety of plants.
Herbaceous perennial plants are looking fabulous right now – we have a massive selection of plants in store that are in bud and flower: from agapanthus to phlox, penstemon to salvia

Hydrangea's galore: easy to grow, hydrangea is the ideal easy-care shrub for a border or container. Delicate flowers in mop-head and lace-cap flower varieties are in stock now

Hydrangeas grow best in a moist but well-drained soil in part shade but can tolerate sunny positions as long as the soil does not dry out. Attractive flowers until autumn, often with colourful foliage later in the year. Hydrangea macrophylla types will show blue flowers if the soil is acid, or pink in alkaline (chalky) soils. So, if you buy a blue-flowered hydrangea and you have a chalky soil, the flower colour will change! To keep the flowers blue, you can use hydrangea blueing compound, which may work unless your soil is very chalky. Alternatively, grow in a container in acid (ericaceous) compost.
Keep dead-heading your roses (removing flowers that have finished) regularly to encourage further flowering

Prune box (Buxus sempervirens) topiary and hedges towards the end of the month to keep neat and tidy. Remember to water container grown plants regularly

Now is the time to carry out summer pruning of wisteria – cut back the long, whippy growth to within five or six buds of the main branch, cutting just above a bud. This helps prevent it getting out of hand and allows better air circulation, plus encourages production of flowers rather than foliage for next spring

Continue to water houseplants regularly, and feed every two weeks

Ornamental grasses give movement and colour in the garden from now until autumn.
Ornamental Grasses are mostly suitable for sunny areas in a well-drained soil, or in containers – use a loam-based compost with about 20 percent added multi-purpose compost for best results. Many have attractive seed heads - some varieties are not fully hardy unless grown in a coastal or very mild area (such as Pennisetum,) but are so attractive they are worth treating as an annual