Our First Certified by Weber Cooking Event
Publish Date: 07/06/2017 14:02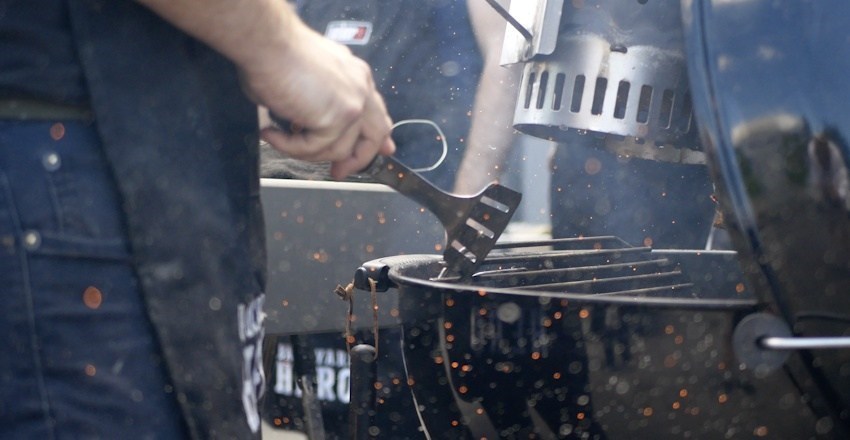 The first of our Certified by Weber cooking events happened on Saturday 3rd June 2017, with 20 customers chucking on an apron and getting stuck in and learning in the most hands on way possible!
This 3 hour long course allowed the customers to get their hands dirty, ask some questions, grab loads of knowledge, meet some people and enjoy some good food in the sun! They enjoyed cooking beef steaks, smoked sausages, chorizo skewers, poultry infuser chicken, homemade cheese burgers, wedges with smoked chutney, risotto bianco fish, and tarte tatin & cream on some of Weber's top BBQs with one of Weber's top chefs!
If unfortunately you missed out on this event then you are in luck; we have two more events coming up on Sunday 25th of June and Saturday 29th of July - you can buy your tickets by clicking here. Fair warning though, tickets are limited to 20 per course and they are selling fast!
You can find our Weber World showroom with a range of exclusive BBQs at our Longacres Bagshot branch or alternatively, you can find our huge range of Weber BBQs online right now that can be ordered for delivery local, nationwide or for collection in store.