Longacres Garden Furniture Sale 2017 - Update
Publish Date: 21 July 2017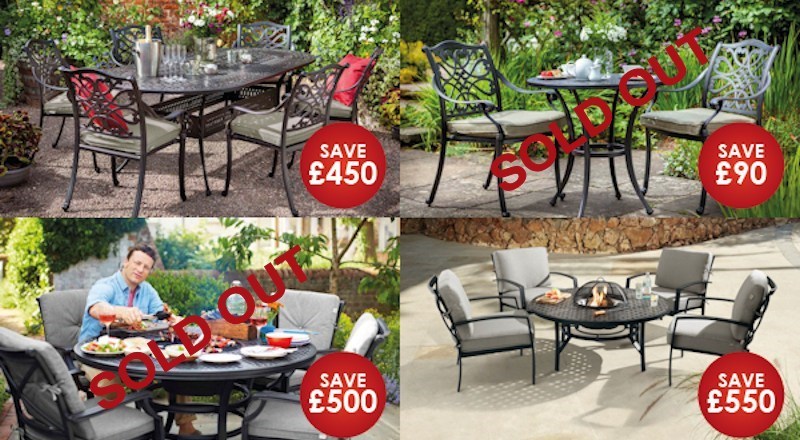 We are so shocked by the rate that we are selling out of sets of furniture that we wanted to give you all a warning - if you are looking to grab yourself a furniture set for the Summer holidays then don't delay!
A huge amount of our furniture lines now only have either 1 or 2 left in stock and an ever larger amount have now sold out completely. If you are looking to save then now is the time!
Take a look at our full furniture sale online by clicking here.