Acrylic Reindeer Heads from Premier Decorations
Publish Date: 19/10/2017 17:23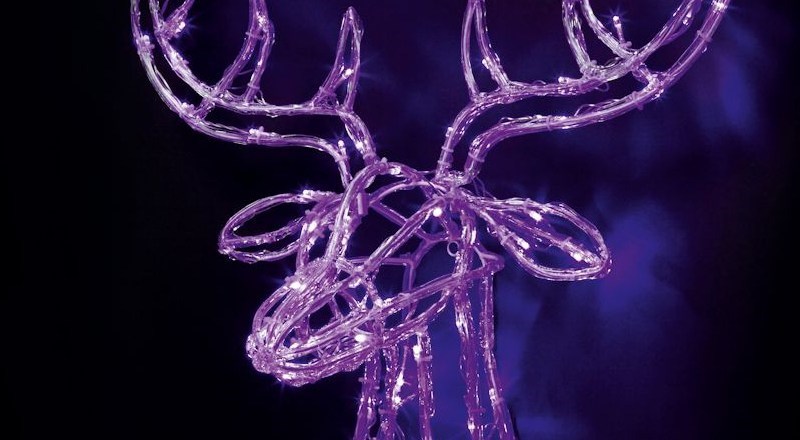 Looking for something to really turn some heads this Christmas? Why not take a look at our range of stunning acrylic lit reindeer heads from Premier Decorations!
These pre lit reindeer heads come in at 70cm high, with a total of 72 LED light bulbs. They are suitable for both indoor and outdoor use and have a 10 meter long lead so you can put it almost wherever you like.
Pick from wide choice of colours including multi coloured, white, warm white, purple, blue or pink. Come take a look at them online here.