What to do in your garden - November 2018
Publish Date: 31 October 2018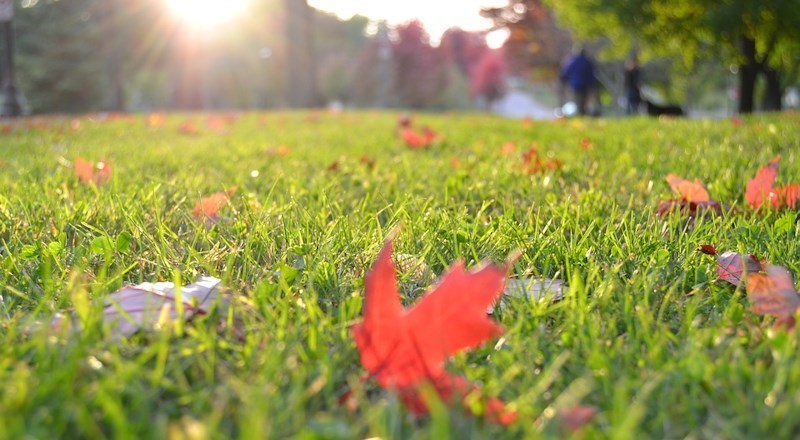 With the clocks going back and the shortening days of late autumn, now's the time to prepare the garden for winter. After clearing leaves and tidying up beds and borders, now is a good time to think about any gaps you may want to fill with plants or garden features. Longacres has plenty to inspire you over the next month – trees, shrubs, bulbs and bedding plants for winter and early spring colour are still available.
Bedding plants for winter and early spring colour are in stock: viola and pansy are the mainstay flowers for incredible variety of flower colour over the darker winter months. Packs of spring-flowering bedding are ideal to plant now: myosotis (Forget-me-not), Bellis daisy, arabis, polyanthus, primula and aubrieta are available. We also have hanging baskets and planted containers which give an instant pop of colour to your front door or patio

Cut back herbaceous perennials that have died down – now is also a good time to divide them too, provided the ground isn't waterlogged or frozen. The soil will still be warm enough for root growth and plants should re-establish nicely by spring. Any perennials that are less hardy, such as agapanthus and alstroemeria will benefit from a mulch of compost or bark, to protect the crown over winter.

Skimmia is one of the best small evergreen shrubs which has attractive flower buds held over autumn and winter – it can withstand most soil conditions and ideal for any garden border or containers. It prefers partial shade, as it is a woodland plant, but will cope with full sun, as long as soil conditions are not too dry. Male and female flowers are produced on separate plants, so both plants are needed (planted nearby each other) to cross pollinate in order for the female plant to produce berries. However, some varieties are hermaphrodite which means they are self-fertile and will therefore not need a partner! An example of this is Skimmia japonica subsp.reevesiana. Skimmias flower around April and attract pollinating insects. Some are species are strongly scented: Skimmia japonica 'Rubella' is male, as is Skimmia x confusa 'Kew Green', whereas Skimmia japonica 'Pabella' and Skimmia japonica 'Veitchii' (also known as Skimmia 'Foremanii') are both female varieties which will produce red berries.

Amarylis bulbs: (the correct name for this bulb is actually Hippeastrum) these large indoor bulbs with very showy flowers, are planted between October and January and flower around 6-8 weeks later. They are usually available as either loose bulbs or in a gift box with compost and pot included. Here is our guide on how to plant yours.

Winter Foliage: Evergreens galore are in store! A wonderful selection of winter foliage and berry colour including our pick of the best for foliage and flowers. We have so many useful winter interest shrubs in store so come in and take a look. Acid (ericaceous) loving rhododendron and evergreen azaleas, and camellia – all flower next spring and now is a good time to plant them. If your soil is too limey or chalky, they make great container plants – use a loam-based ericaceous (acidic) compost such as John Innes, with controlled-release fertiliser pellets such as Miracle-Gro Azalea, Camellia & Rhododendron Continuous Release Plant Food. This will ensure the plants are fed throughout the growing season next year. Make sure you water your patio plants every so often over winter as it's easy to forget. Even if it rains, container grown plants won't get the amount they need.

Autumn/winter flowering houseplants: Here are our care guides for the most popular indoor flowering plants for this time of the year – both are top sellers for their long flowering and ease of care in cool conditions.

New seasons roses are in stock – although they have no leaves and look like twigs in a pot – these are ideal to plant now, so they can get established over the winter and burst into growth next spring. From climbing roses to shrub roses, we have plenty to choose from

Tender plants (those that are not hardy) will need winter protection, either by wrapping with fleece or brought into a sheltered spot or cool greenhouse. Raise containers off the ground to prevent waterlogging and wrap container in bubble wrap to avoid winter damage to roots and pots

Autumn is the perfect time to prepare the ground and plant a hedge. We have a range of hedging plants in store and online. Here's a quick guide to our top 5 favourite plants and their best features