What to do in your garden - May 2018
Publish Date: 03/05/2018 11:40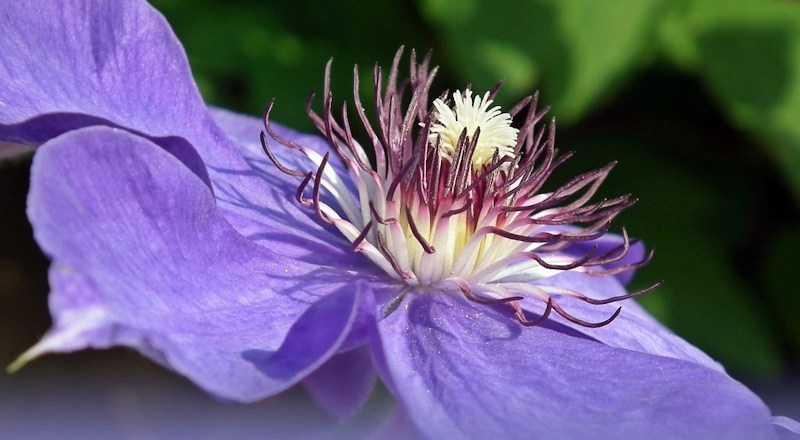 This is the peak month for planting bedding in particular, but after the awful wet spring weather, everyone is out enjoying the warm, dry (hurray!) days. Whilst plants are growing quickly in these perfect conditions, they have a lot of catching up to do. We as gardeners also have a lot to do to keep on top of all the jobs to do in the garden! Here's the lowdown on what we have in store:
Summer bedding spectacular! From individual pots to six packs – we have all you need for the best ever show of colour in your garden this summer. Colour co-ordinate your hanging baskets and containers or go all out for a mixed selection to flower right through till autumn. Don't forget to remove faded flowers and feed your plants for the best possible continuous display

Bedding Plants: With the warmer temperatures it's tempting to plant out summer bedding. Please bear in mind it is mostly frost tender so it's a good idea to harden off (acclimatise) your plants before planting out for summer. Harden off plants (acclimatise to outdoor conditions) once weather conditions are much warmer (around mid-May) by putting outdoors in a sheltered position during the day but covering with fleece to prevent leaf damage. Take plants indoors at night. In the second week, remove the fleece during the day but bring in at night. Once night temperatures are above 7°C, plants can be left uncovered unless frosts are forecast


Fruit and vegetable plants: strawberries to spinach, pumpkins to peas – our glasshouse is bursting with the prospect of future crops! Come in and see our section including tomatoes and chilli peppers.


Houseplants for Health: at our flagship store in Bagshot we've put together a fabulous display of houseplants known for their air purifying qualities. It's a complex and interesting subject. Find out more right here.


Clematis and other climbing plants are growing rapidly, and new growth needs tying in to support the flowers. We have a large choice of summer-flowering hybrids and also stock Raymond Evison's own range of stunning clematis varieties, from his world renowned nursery in Guernsey.


Salix integra 'Hakuro-nishiki' – a bit of a mouthful to say! Otherwise known as the flamingo willow, it has stunning pink, white and green mottled leaves and gives a lovely splash of colour in any garden. This small tree grows to 2.5m x 2.5m (8ft x 8ft) and is best grown in a sunny position in a moist but well-drained soil. The leaves will turn green by midsummer.


May is the peak time for flowering azaleas and rhododendrons – come and see our selection! If your soil is not acidic then you can grow smaller varieties in containers using ericaceous compost. Lime tolerant (chalky soil) varieties have been bred specifically for this purpose -Rhododendron "Inkarho" ™ types can grow on most soils.


Herbaceous perennials are coming into their own, with lush foliage and the promise of flowers this summer. Our favourites are lupins, delphiniums and foxgloves – all easy-to grow and long-flowering, plus they're great for attracting pollinating insects into your garden.


Lavender galore! Whether it's a hedge or single plant to liven up your patio, lavender hits the spot in a sunny, well-drained position. For more information follow this link.