What to do in your garden - March 2018
Publish Date: 13 March 2018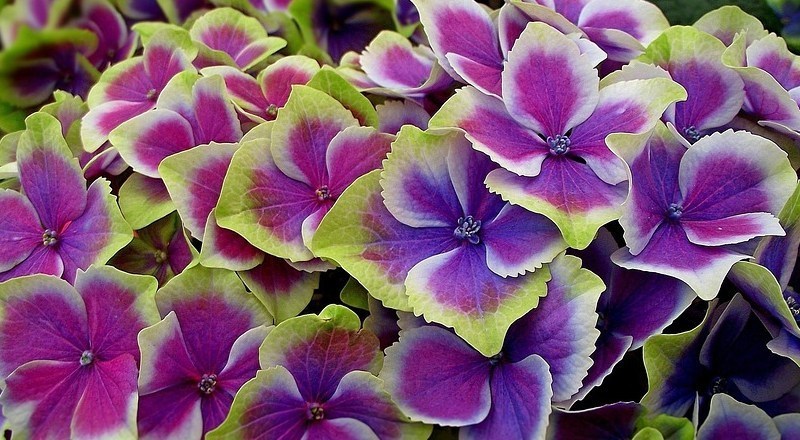 Now spring is finally here (although it didn't feel like it with the snow at the beginning of the month!) we can look forward to getting out in the garden and preparing for a colourful season. We are fully stocked with trees, shrubs, perennial and bedding plants all ready for planting now – come and see for yourself!
"Instant gardening" specimen (mature plant) shrubs are now in stock – including conifers, magnolia, bamboo, camellia and hydrangea. Fabulous plants which will make a statement in any garden – and you won't believe our incredible prices.

We have a superb selection of magnolias – both evergreen and deciduous, large and small. Magnolia stellata, the star magnolia, is a winner with its star-like flowers in spring. It doesn't grow too large either, and can even be grown in a container.

Herbs – now is the time to reassess your herb area and see what's missing – parsley, sage, rosemary and thyme are all in stock (basil and other more tender herbs will be available once the weather warms up). Our herbs are locally grown in Hampshire and we have them in 9cm or 1 litre pot sizes.

Japanese maples: Acer palmatum – perfect slow growing small tree for partly shaded areas in your garden or grow in containers. Many different varieties available.

Roses, roses and more roses: Ideal time to plant now to enjoy fabulous flowers and fragrance this summer. We have a massive selection of British grown plants including David Austin roses, plus climbers, ramblers, hybrid tea and floribunda types. Celebration roses are ideal gifts for anniversaries and birthdays.

Now is the time to start growing plants from seed – from tomatoes to summer bedding, Longacres have a huge range of seeds for you to choose from, plus all you need for propagating plants; seed trays, pots, compost, tools.
Bulbs – summer and autumn flowering bulbs galore, including dahlia, gladioli, begonia, lilies and many more to choose from. Plant now for a wonderful show of flowers in a few months' time.

Houseplants: Renew and refresh your houseplants – lush large specimen houseplants at a great price are in store now; from yucca to Swiss cheese plant, palms, figs and philodendron – come and see our fresh new range of plants. Bottle gardens and bonsai, cacti and succulents – we always have something different each week to inspire you. If your houseplant needs repotting, now is the ideal time. Make sure you use only the next pot size up, and you can start feeding houseplants now, too.

Beautiful spring-flowering plants – brighten up your garden with ornamental flowering cherries, daphne, forsythia, heathers, flowering currant and hellebores to name a few.

Vegetables ready-to-plant are now available: tomatoes, lettuce, onion, sprouts, peas, cucumber, mangetout.

March is the ideal time to plant a tree – our proud local nursery supplier has been growing ornamental trees for many years, and have suggested the top ten trees for average-sized gardens. Click for further information.