What to do in your garden - June 2018
Publish Date: 01 June 2018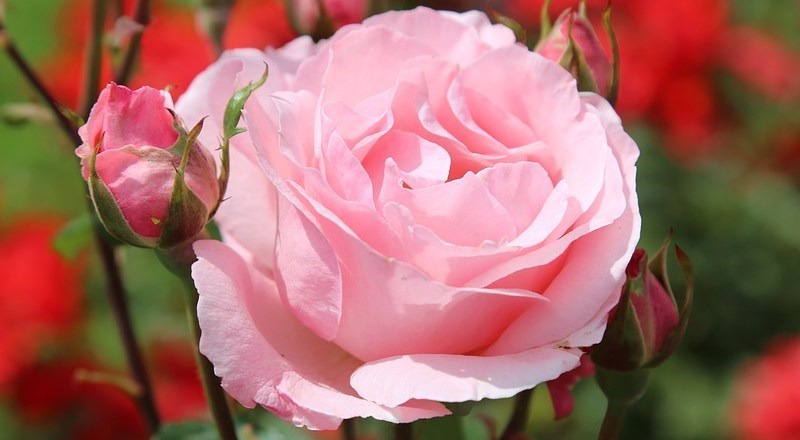 After such a late spring this year, we've had some lovely weather and everything in the garden is growing to it's maximum potential. Come to Longacres for plants to inspire you to add colour, shape and form to your garden. Our range of plants changes each week so when you see it – buy it, so you don't miss out!
Hanging baskets and containers for instant impact – we have a superb selection of stunning planted baskets and pots, ready to take home and transform your garden. Alternatively, it's not too late to make your own and we have all the different plant ingredients from trailing to upright bedding that you need for a colourful show all through summer


Houseplant must-haves – there's been such a trend for houseplants for health benefits – see the link to our previous article on this subject. There's something for everyone from orchids to bonsai, foliage plants to cacti and succulents


Hydrangeas galore: easy to grow, hydrangea is the ideal easy-care shrub for a border or container. Delicate, long lasting flowers in mop-head and lace-cap flower varieties are in stock now. Hydrangeas grow best in a moist but well-drained soil in part shade but can tolerate sunny positions as long as the soil does not dry out. Attractive flowers until autumn, often with colourful foliage later in the year. Hydrangea macrophylla types will show blue flowers if the soil is acid, or pink in alkaline (chalky) soils. So, if you buy a blue-flowered hydrangea and you have a chalky soil, the flower colour will change! To keep the flowers blue, you can use hydrangea blueing compound, which may work unless your soil is very chalky. Alternatively, grow in a container in acid (ericaceous) compost.


Box and bay topiary plants are looking superb at the moment and make a great garden feature in containers and borders. Easy to care for, these evergreens need trimming in early June and benefit from continuous release fertiliser granules (such as Miracle-Gro) added to the compost


Herbs are more popular than ever and we have a large selection of edible and fragrant herbs – why not grow them in a container or windowbox in a sunny position for ease of use


Summer flowering clematis are in stock now – in all different colours for wonderful blooms – many will flower now, and again in the autumn, once established. Many can be grown in containers


Perennial plants are looking colourful right now with everything from foxgloves to phlox. At our flagship store in Bagshot we have literally thousands of plants to choose from, with daily deliveries bringing more plants to us. You'll be inspired by the colour and variety we have in store right now


Alpines in abundance: we always have a fantastic selection for sunny borders, rockeries and containers

Roses are looking gorgeous with a multitude of varieties and colours to tempt you – from patio roses to shrubs and climbers