What to do in your garden - February 2018
Publish Date: 09 February 2018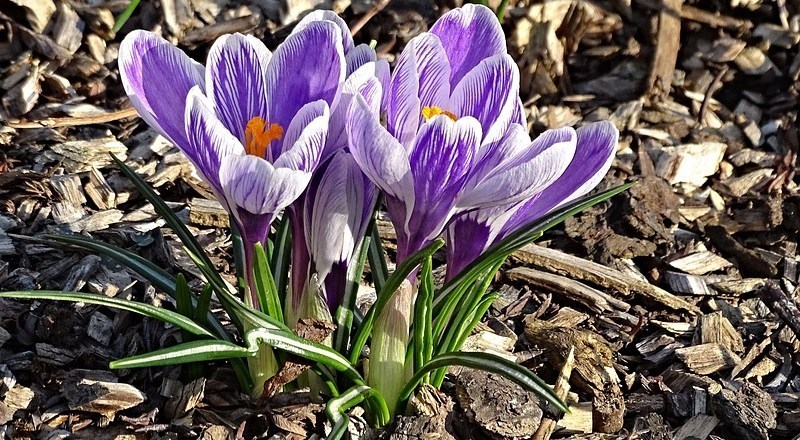 Now that spring is just around the corner and we've had some sunshine, our garden centres are beginning to stock up on a great range of plants. We have so many inspiring plants that will give colour and interest in the upcoming months – come and look at Longacres!
Tree and shrub highlights include:
Camellia and magnolia full of bud, Viburnum tinus, nandina
Shrubs for winter/ early spring fragrance: witch hazel (hamamelis), sarcococca confusa (sweet box), Viburnum x bodnantense 'Dawn', Mahonia eurybracteata 'Soft Caress' PBR sun/part shade. Soft, narrow, fern-like leaves and fragrant yellow flowers in late autumn to early winter. Daphne mezereum and Daphne odora 'Aureomarginata', Edgworthia chrysantha
Rhododendron and azalea full of bud ready to burst into flower this spring
Mimosa – beautiful fragrant fluffy yellow flowers, suitable for a sheltered position or cool conservatory
Bare root hedging – packs of native saplings such as hawthorn, hornbeam, field maple, hazel and beech - while stocks last

Perennial plants are back in stock – starting with 9cm Barbara Austin perennials which are excellent value at £1.99 each. Plant in your borders and beds in groups of three or five for maximum impact. From foxgloves, delphiniums and lupins, to garden pinks and perennial wallflowers, there's so much to choose from and stock changes constantly so come and have a look. We also have larger pots of perennial plants for instant gardening – more varieties are coming in weekly

Alpines have arrived in 9cm (£1.49) and 1 litre (£2.79) pots. Early flowering favourites such as aubrieta, arabis and saxifrage all very useful plants for sunny walls and borders. We have new stock and more plant varieties are coming in every week

Scottish grown heathers: easy to grow and great for a source of pollen for bees, particularly at this time of year, we have a good selection in from now on, in four and six packs plus individual 9cm and 13cm pots for instant colour.

Full range of spring bedding plants available now, plus our "ready-to-go" hanging baskets and planters for immediate effect – these make ideal gifts too. Here's our run-down of what's in store:
Common native primroses – Primula vulgaris, pretty pale-yellow flowers.
Box bedding for spring: pansy, primula, polyanthus, viola, arabis, Dianthus deltoides, saxifrage, Bellis perennis
Superb range of "Tete a tete" daffodils plus other bulbs in pots – anemone, crocus, winter aconites, iris, tulip, snowdrop, muscari, hyacinth. Ideal for planting out in the garden or brightening up containers and windowboxes.
Get ahead on your summer bedding! We have everything you need to get going early with your hanging baskets and containers. Starter Plants in 7cm pots are now available in store; (and plug plants are here now as well) - make sure you keep them frost free – they require a heated greenhouse, heated conservatory or warm, sunny windowsill to grow on.

Limited edition – "new to us" varieties of fuchsia:
'Garden News': half hardy bush fuchsia with double salmon and magenta purple flowers
'Pour Le Menneke': tender trailing variety with beautiful long, slender tubular flowers that are soft orange
Celia Smedley': half hardy bush fuchsia with pink and crimson flowers
Larger pots of summer bedding in 9cm pots have just started to come in - Pelargoniums (geraniums) with more varieties to follow
Packs of peas, mange tout, broccoli and radish are now available.
Seed potatoes are now in stock: packs of 10 tubers plus 2kg bags while stocks last, plus ready-to-plant packs of garlic, onions, shallots and asparagus.