What to do in your garden - December 2018
Publish Date: 28 November 2018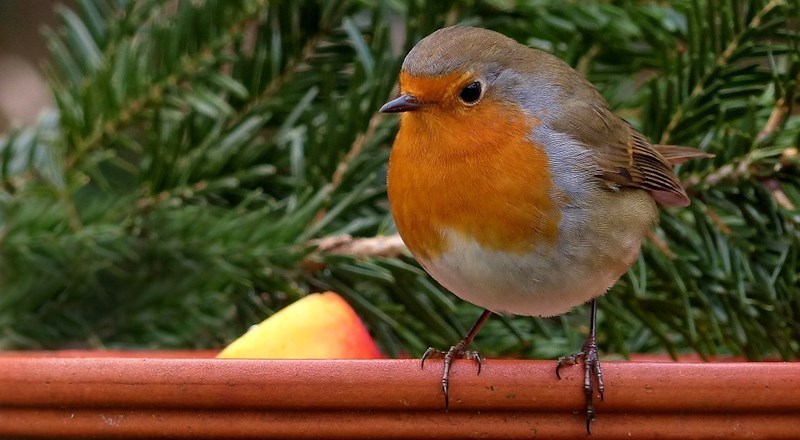 Now we're really on the countdown to Christmas and everyone is in a rush to decorate the house and garden for the holiday season, plus all those gifts to buy for friends and family of course!
Come to Longacres where you can find everything in one place – from decorations to food, giftware to garden ornaments. There's so much to choose from you won't know where to start!
Here are our horticultural highlights from our Bagshot store:
Christmas Trees - cut, potted and pot grown trees in numerous sizes. Nordmann fir (Abies nordmanniana) and Norway spruce (Picea abies) are fabulous for fragrance indoors. Potted blue spruce (Picea pungens), plus pot grown Nordmann fir and blue spruce are also available, plus a limited stock of Fraser fir (Abies fraseri), at our Bagshot garden centre. The difference between pot grown and potted Christmas trees: pot grown have been grown in containers from the start - these trees have the best chance of establishing in your garden if kept in a pot or planted outdoors after the festive season. Potted trees are grown in a field then dug up from the ground and potted up.
Christmas wreaths – decorate your own or buy a ready-made wreath. Stock sells out fast due to high demand. We have all the ingredients you need such as ribbon, artificial flowers and pine cones. Alternatively take a look at our huge selection of artificial wreaths in store, in all sorts of colours and styles.

Garlands and bunches of blue spruce greenery, plus cut holly and mistletoe ( when available) for you to decorate your home– limited availability so buy it when you find it in store.

Holly trees - available as a standard (lollipop shape) or bush. Make a lovely growing gift with the benefit of evergreen foliage and berries on female varieties. Ivy – for use indoors or outdoors in containers.

Houseplants winter care: houseplants need maximum light during winter months so move them to a south-facing windowsill – BUT if your windows are single glazed don't leave them behind curtains at night or they'll get cold damaged. Avoid putting plants near radiators or open fires as the heat can cause foliage to turn dry and brown. Ideally group plants together or stand them on a tray of damp gravel to increase humidity and prevent leaf tips browning. Keep room temperature as even as possible and move to a cooler room if necessary, ensuring plants get plenty of light but a minimum night temperature of around 10-15 °C.

Hedging plants such as laurel, privet, red robin and conifers are in store and now is still a good planting time – the plants roots will begin to establish over the winter months, and in spring your hedge will have a head start.
Lots of pots of colourful bedding plants for winter interest: pansies and violas, plus boxed bedding to plant now for spring flowering such as bellis daisies, primroses and polyanthus. Hanging baskets and patio pots planted with a mixture of evergreens and seasonal flowering plants – plus Christmas planters which make fabulous gifts.

Spring-flowering bulbs in pots. Lovely selection of snowdrops, crocus narcissi, muscari, hyacinths, tulips for you to pop into your seasonal planters or borders – a must if you've missed the bulb planting season.

Camellias, rhododendrons and azaleas are full of bud ready for flowering in spring. These easy-to-grow shrubs make lovely gifts and although they prefer an acidic soil they can be grown in containers in ericaceous compost.

Over the winter months you can plant trees in your garden, provided the ground is neither waterlogged nor frozen. At Bagshot we still stock our full range of locally grown trees which are many and varied. From ornamental cherries which will have beautiful spring blossoms to liquidambar with its glorious autumn colour – now's a good time to consider what type of tree you can grow.

Winter foliage plants such as sarcococca, leucothoe, skimmia, nandina and aucuba give colour throughout winter into spring.

Winter flowering plants like hellebores and hardy cyclamen will give some colour during darker months and brighten up the garden. We always have bits and bobs to brighten up your garden at Longacres.