What to do in your garden - August 2018
Publish Date: 25/07/2018 09:00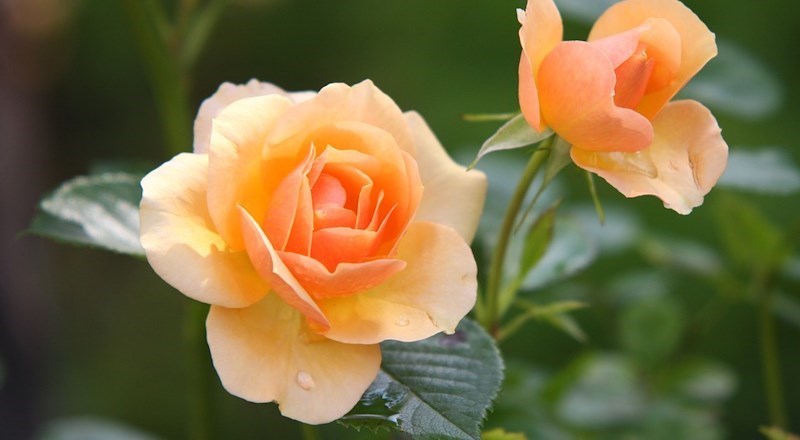 Well, what is there to say apart from wow?! Haven't we had the best summer weather ever?
It's been tough on the garden, but don't fret – your lawn will become lush once the rains come, and plants in beds and borders which have been drought-stressed, will bounce back.
You may have lost a few bedding plants due to the hot, dry conditions – or they'll have just run out of steam after flowering their socks off for weeks on end!
Come and see what we have to inject some late summer colour into your garden - you'll be surprised what we have in store!
An instant pick-me-up for your patio: dahlia, begonia, pelargonium and fuchsia in large pots are fabulous for continuously flowering until the first frosts. Dead-head and feed regularly to help keep plants blooming to their maximum potential

When you're away on holiday, ask friends and family to make sure container plants outdoors are watered thoroughly a few times a week, remembering to use a watering can if there's a hosepipe ban

Talking of watering, make sure you keep ponds and water features topped up with water, and always leave a saucer of water for wildlife to access in your garden

Amazing anthuriums (commonly called "painter's palette", "tail flower" or "flamingo flower" due to the flower shape): these easy-to-grow indoor plants come in an array of beautiful flower colours from rich red to dark purple. Flowering for many weeks from spring to late summer, grow in a brightly lit room (not direct sunlight in summer) and keep the compost slightly moist at all times

Dianthus or "pinks" are a useful addition to sunny pots or borders. Apart from flowering from early summer to autumn and having attractive grey-green foliage, pinks are hardy evergreen perennials. The pretty flowers are often scented and lovely to use as cut flowers. Plant in well-drained soil in full sun for best results

Cacti and succulents are the obvious choice for low maintenance houseplants for a sunny place. We have an extensive selection at our flagship store in Bagshot

Sub-tropical canna lily with its exotic flowers and lush large leaves, looks effective in borders or containers and flowers from late spring to late summer. Grow in full sun in a humus rich soil. Deadhead the flowers regularly use a liquid fertiliser to encourage more blooms, and Cannas will need winter protection (because they are tender perennials) so keep in a frost-free place or cover with a dry mulch in the border before winter comes

Herbaceous perennials are in abundance with a huge selection to add to your garden to keep it looking colourful for the rest of summer and into autumn. Come and see what we have in store to inspire you; from coneflowers (echinacea) to coreopsis, There's always room for just one more

Terrariums or bottle gardens (glass containers) are the latest retro craze to show off a miniature indoor garden: we have all the ingredients you need to make your own, including mini houseplants or cacti and succulents which are ideal for planting

Heuchera (alum root): a very useful hardy evergreen perennial ideal for ground cover, which copes with sun or part shade in most soils, and has delicate bell-shaped flowers. Also suitable for container cultivation, heuchera come in many different leaf colours, from butter yellow to rich burgundy, many varieties having contrasting markings

Shrubs that flower in late summer include hydrangea, hebe and hibiscus, plus roses of course! We always have plenty of wonderful plants in store to inspire you with what to plant at this time of year

Ornamental grasses - we have a fabulous selection including: Pennisetum, Miscanthus, Carex, Imperata and Festuca to give colour and softness throughout late summer and autumn. They prefer a sunny area in a well-drained soil, or in containers – use a loam-based compost with about 20 percent added multi-purpose compost for best results. Many have attractive seed heads - some varieties are not fully hardy unless grown in a coastal or very mild area (such as Pennisetum,) but are so attractive they are worth treating as an annual