What to do in your garden - April 2019
Publish Date: 02 April 2019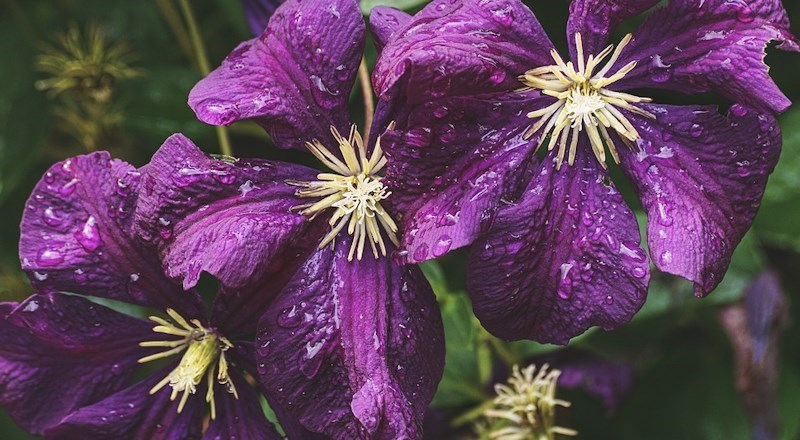 What a fabulous time of the year – gardens are starting to flourish again with plants in full growth and spring-flowering trees and shrubs are a wonderful sight. This is the peak time for getting on with planning and planting. Our garden centres are fully stocked with all you need to get growing this spring.
Hot off the press! Our range of Tornado ® chilli peppers is here – including Carolina Reaper which has the record of the world's hottest chilli allegedly 200 times hotter than a Jalapeno! We also have a great selection of summer sweet peppers for those of you who don't like it hot. Growing Tips: make sure you protect these plants from late frosts (plant outdoors late May or early June, depending on the weather) and grow in a warm, sunny position in a very sheltered place – a greenhouse or conservatory is ideal. Use multipurpose compost and feed weekly with tomato fertiliser once the first fruits have formed. Chillies and sweet peppers dislike waterlogged or very dry conditions: keep soil evenly moist. Plants under cover should have fruit ready in July, those outdoors will ripen around August.

Spring lawn care: now is the ideal time to kill moss, treat the weeds and feed your lawn. We have a huge range of different products available. A very popular method is to use a combined granular product which can be found online. Always ensure you read product instructions carefully, as overdosing can cause damage to the grass. Apply by hand or use a lawn spreader, when the soil is moist but the grass is dry. If no rain falls within a few days water the product in. Rake out the dead moss a couple of weeks later. A month after you've treated your lawn, you'll see the results of your hard work. .

Herbs: fabulous selection now available: parsley, sage, rosemary and thyme – from 9cm pots to larger plants. Choose a sunny position for planting – a window box, container or well-drained sunny garden border. Grow herbs near to the house where you can easily access them for culinary use.

Tie-in twining climbers such as clematis and honeysuckle to get the best from them when they flower – we have all the equipment you need from secateurs to twine, trellis to vine eyes – to secure your plants ready for the wow factor this summer.

Summer bedding: it's that exciting time of year when our early range of summer bedding plants is here – in 7cm and 9cm pot sizes plus double six packs. Ideal to grow on in your greenhouse or indoors on a sunny windowsill and pot on as necessary, keeping frost free until weather conditions are suitable for planting out later on. Stick to a colour scheme or mix and match for a wonderful splash of colour all summer long. .
Rhododendrons and azaleas are about to burst into flower – if your soil is not acidic (ericaceous) then why not grow in a container filled with ericaceous compost, and use suitable fertiliser pellets such as Miracle-Gro incorporated in the compost to feed your plant throughout the growing season.

Now is the time to buy and plant hedging: from laurels to red robin, box to leylandii, pyracantha to privet, we've got great hedging plants in different sizes. Ensure all newly planted hedges are kept well-watered throughout the growing season so their roots become established.
Planting shrubs in containers: Choose a pot that is large enough for the rootball of your plant with extra room for growth, and one that will keep the plant stable in windy conditions. Make sure the container has plenty of drainage holes and use gravel or pea shingle in the base so that the compost doesn't get washed out of the holes. Raise the pot on feet to allow excess water to drain away and prevent waterlogging. Use a loam-based compost such as John Innes No 3, mixing in about 30-50 percent multi-purpose compost and continuous release fertiliser granules such as Miracle Gro or Gro Sure which will feed the plant throughout the growing season. Water regularly, ensuring the compost doesn't dry out but is not wet. Take particular care over winter when it is easy to forget to water container grown plants. .

Grow your own fruit: imagine tasting home-grown raspberries or strawberries this summer! We have a fabulous selection of soft fruit ready to plant now (subject to availability) .