Queen's Jubilee Early Bird Discount At Longacres 2022!
Publish Date: 23/05/2022 10:00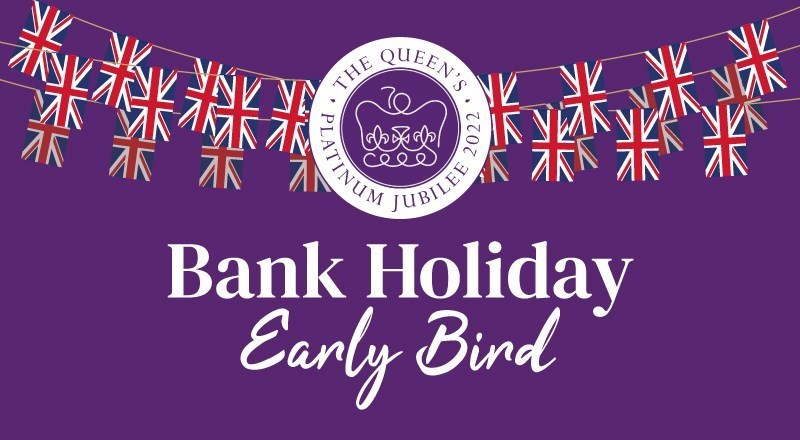 The early bird catches the worm, or in this case – a deal! Head instore on either of the Queens Jubilee bank holiday days (2nd June 2022 or 3rd June 2022) and grab yourself 10% off* purchases made at the tills.
Don't miss out! Simply arrive to the store between 7:00am and 9:00am at Longacres Bagshot or 7:30am and 9:00am at Longacres Bybrook Barn, Longacres Chelmsford or Longacres Shepperton to collect your voucher upon entry. Once you've completed your shopping, simply hand the voucher to the till cashier when you pay to have your discount taken off of the bill. Please note that the voucher is valid for the day of collection only - if you would like to shop on both days and receive your discount, you will need to arrive before 9am on each day.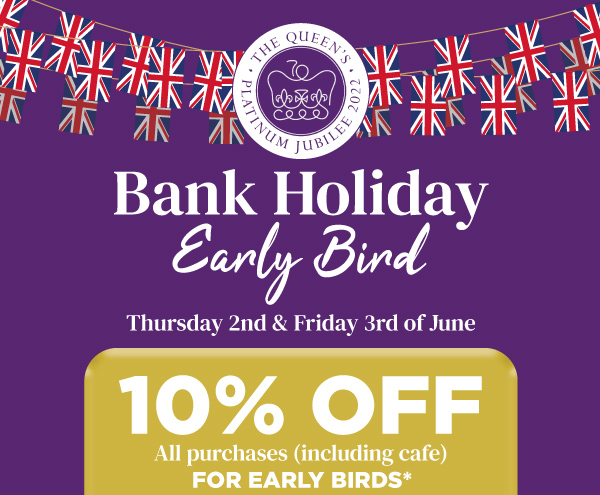 Store Opening Times:
Bagshot:
Thursday 2nd June 7:00am – 8:00pm
Friday 3rd June 7:00am – 5:30pm
Bybrook Barn:
Thursday 2nd June 7:30am – 8:00pm
Friday 3rd June 7:30am – 5:30pm
Chelmsford:
Thursday 2nd June 7:30am – 8:00pm
Friday 3rd June 7:30am – 5:30pm
Shepperton:
Thursday 2nd June 7:30am – 8:00pm
Friday 3rd June 7:30am – 5:30pm
Terms and Conditions:
Voucher only valid for one transaction
Voucher only valid on day of issue
*Voucher does not apply to concessions, yellow label reduced products, gift vouchers, alcohol or event flowers