Magical 4D Virtual Reality Sleigh Ride at Longacres Bagshot 2021
Publish Date: 23/09/2021 10:00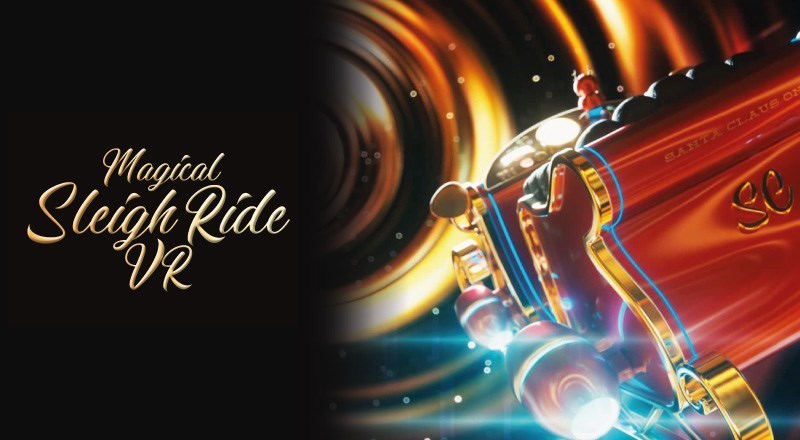 Join Dash on our magical adventure as you test drive Santa's new sleigh in 4D virtual reality!
Click Here To Buy Your Tickets!
Longacres Bagshot is excited to announce we'll be hosting an exclusive Santa Sleigh ride for Christmas 2021.
Starting from Saturday 13th November, you'll be able to join Santa's team on a magical immersive experience. Easily accessible just off the M3 in Surrey, you and your family can book your tickets now but be quick, Santa is going to need his sleigh back after we close on the 24th of December 2021.
This festive VR ride promises to be a magical way to get your family ready for Christmas in a safe and exciting environment. We have taken the time to ensure social distancing is in place in our magical walk waiting area, that we've allowed more than enough time to clean between groups and that there is a designated exit. Tickets are £5 per person and you can book from two to five people per ride. You can also treat your little one to an extra special early Christmas present for just £5 per child.
Once you're on the ride and in Santa's sleigh you will be given a freshly cleaned and fully adjustable VR head set. We understand that for younger children this might be too much, so the same content will play simultaneously on a TV situated at the front of the ride. Sit back and enjoy this immersive show as the sleigh moves, the wind blows and you experience the magic of 4D virtual reality!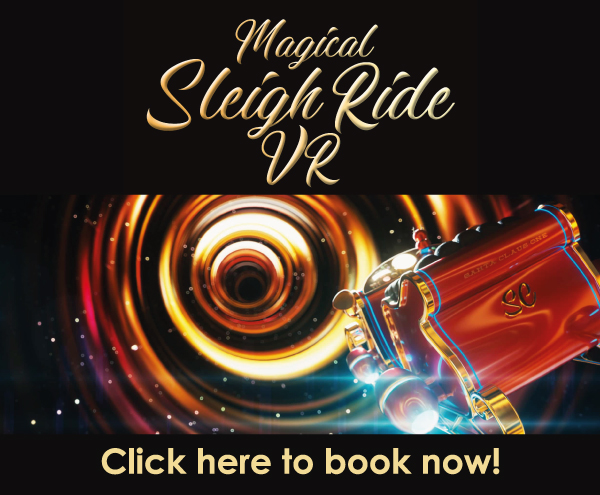 Frequently Asked Questions
How long is the ride? Sessions last 5 minutes, so please be prompt as we need time to sanitise the ride and headsets before the next group.
How many tickets can I book per ride? Tickets can be booked for 2 to 5 people. In some cases you may share the ride with another group of 2/3 people, but never on same bench on the ride.
What do I do if my party has more than five in it? If you are a family of 6 or more then please book two time slots next to each other (i.e. a 4 and a 2 for a family of 6) and we will accommodate you as much as possible on the day.
What cleaning measures are in place? All seats and headsets are cleaned before you ride.
Will the headset fit me? All headsets are fully adjustable and we do have a backup TV at the front of the ride should your child be uncomfortable wearing a headset.
Does the ride itself move? The ride gently rocks and fans blow for an even more immersive experience.
Do I have to purchase a present? No, presents are an optional extra for just £5 per child
Is Santa's Grotto going to be at Longacres? Unfortunately due to the ongoing pandemic Santa will not be joining us this year.