Longacres Bybrook Barn Wins Horticulture Week Business Award
Publish Date: 29/06/2018 10:29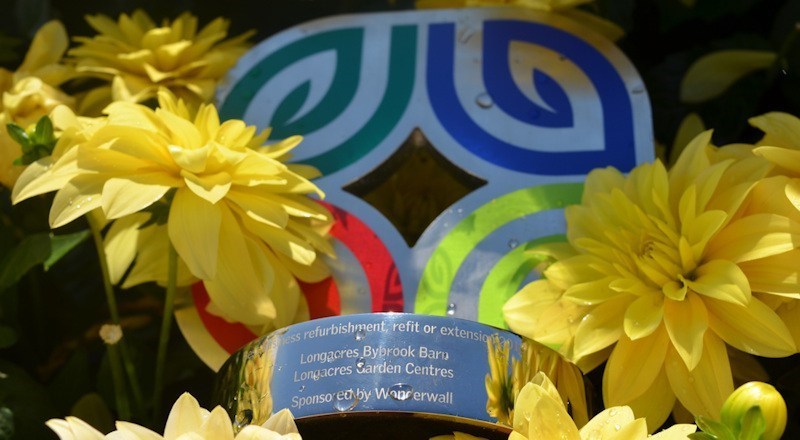 We are pleased to announce that at the Horticulture Week Business Awards 2018, Longacres Bybrook Barn was lucky enough to pick up the award for 'Best business refurbishment, refit or extension.'
We'd like to take this moment to say a huge thank you to all of the staff for putting in hours of tireless hard work, as well as another huge thank you to all of our customers who have shopped with us, recommended us to a friend or even just popped in for a quick coffee & a hello!
Here is what the managing director of Longacres, Nigel Long, had to say at the awards: "We're delighted to receive this award following the hard work that we've put into Longacres Bybrook Barn. We're very happy to see our investment in the site and staff is paying off both in increased turnover and positive consumer feedback. We're extremely pleased to see both old and new Bybrook Barn shoppers visiting the store and becoming regular customers'.
About Longacres Bybrook Barn
In July 2016 Longacres Garden Centre Ltd completed the purchase of their fourth site - Longacres Bybrook Barn. Based in Ashford in Kent, Bybrook Barn was one of the top family-run garden centres in the UK in its heyday and Longacres have invested heavily in the centre to create a modern, attractive retail environment with a strong emphasis on plants and gardening.
Improvements include new flooring inside and new block paving outside; a brand-new restaurant with outdoor children's play area; new floristry and crafts departments, easier access to the first floor where the furniture and barbecue department is located; a new undercover plant area, modern plant benches, an expanded tree and shrub area and an extended checkout area. The internal aquatics section (with a wide range of fish, tanks and accessories) has been enhanced, and the outdoor aquatics section has been extended, resurfaced and fully renovated with new tanks and fittings. We're also please to announce that as from today the brand-new fresh fruit and vegetable department will be open.