Festive Flower - 2019
Publish Date: 25/11/2019 10:20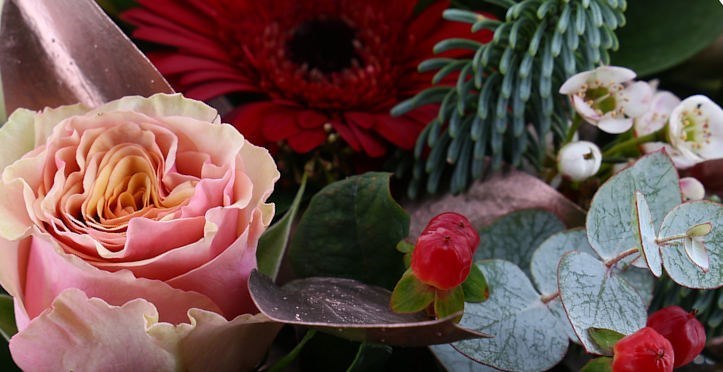 As well as Christmas trees, festive floral arrangements are a popular decoration to have in your home to add an extra touch of festivity. Decorate your home this year with a floral arrangement from Longacres Garden Centre.
Our floristry team have put together a range of Christmas floral designs. We have a collection of hand tied bouquets, floral arrangements and wreaths to choose from.
If you are finding it difficult to choose one, why not check out our list of floral top sellers. If none of these pick your fancy, click here to view the full range.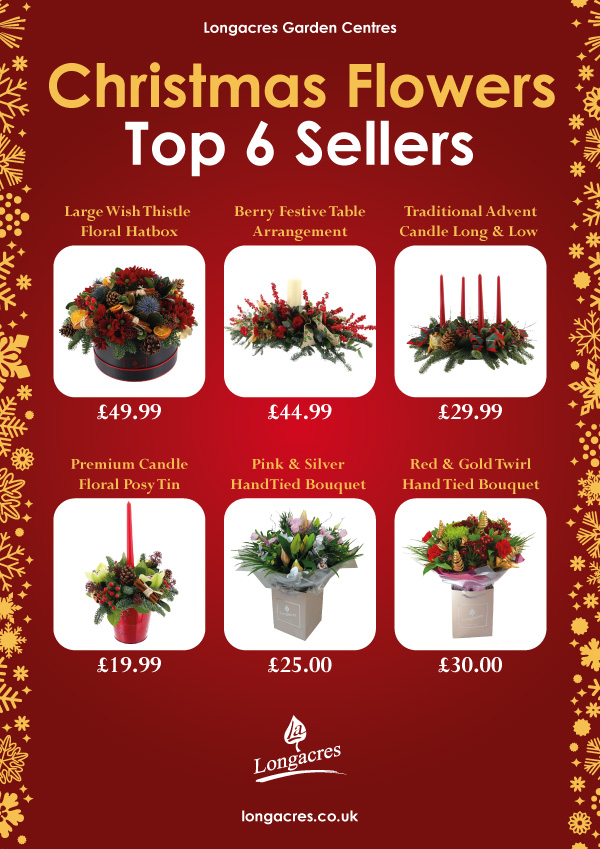 Wish Thistle Floral Hat Box Arrangement - Large - £49.99
Red Berry Festive Candle Floral Table Arrangement - £44.99
Traditional Advent Candle Long & Low Floral Arrangement - £29.99
Candle Floral Posy Tin Arrangement With Orchid & Pine Cones - Premium - £19.99
Pink & Silver Hand Tied Bouquet - £25.00
Red & Gold Twirl Hand Tied Bouquet - £30.00