Publish Date: 25 November 2020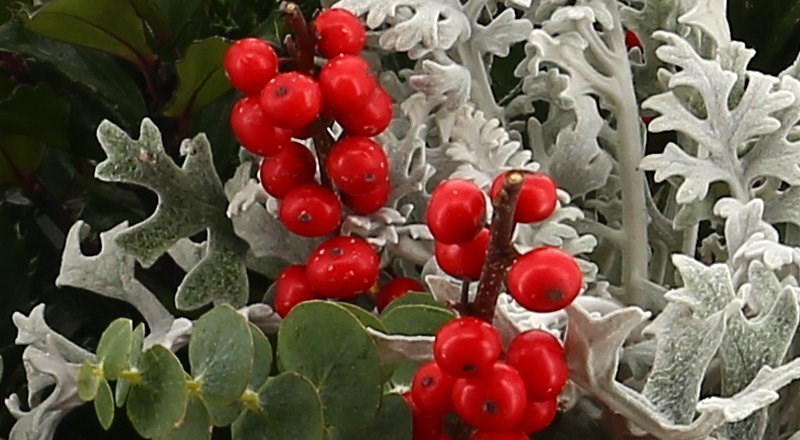 December is just round the corner which means to start to put up Christmas decorations in your home.
As well as putting up the Christmas tree, festive floral arrangements are another popular decoration for your home as it adds an extra touch of festivity.
Our floristry team have put together a wide range of floral designs. We have a collection of hand tied bouquets, floral arrangements and wreaths to choose from.
As well as these, our team has put together a selection of DIY kits so you can make your very own wreath. Click here to view our DIY kits.
If you are finding it difficult to choose one, why not check out our list of floral top sellers. If none of these pick your fancy, click here to view the full range.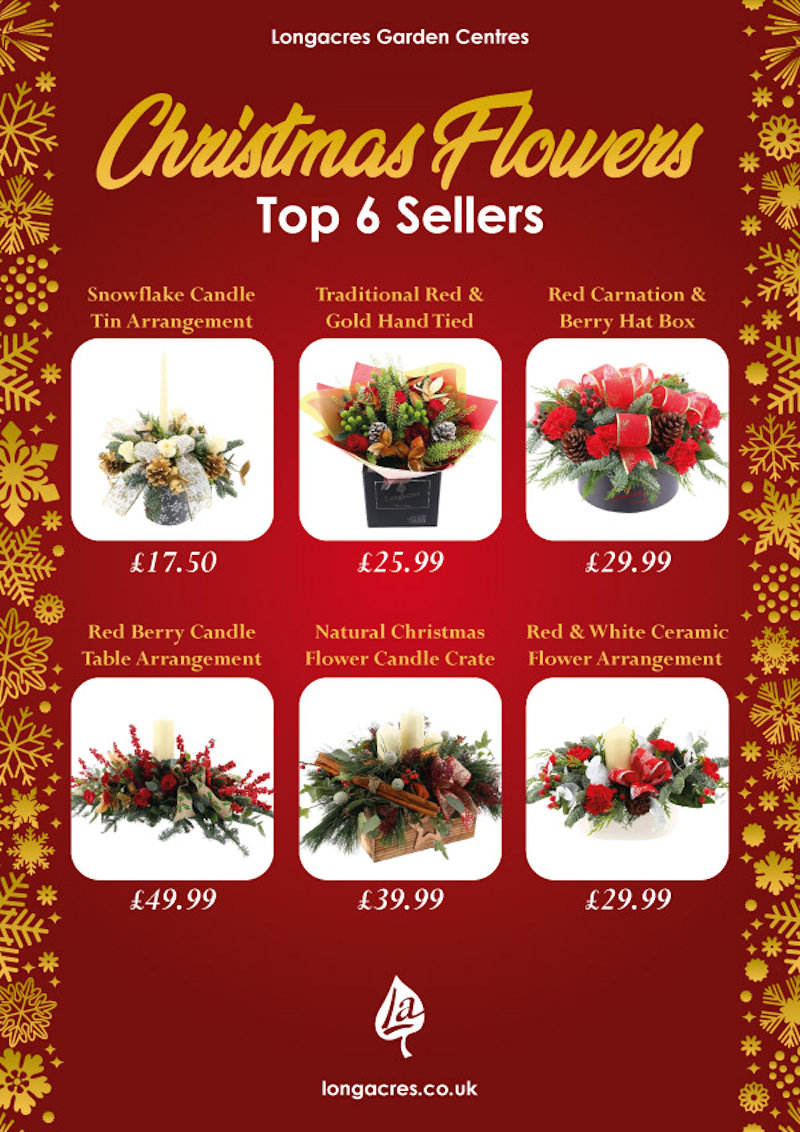 Christmas Snowflake White & Gold Candle Flower Arrangement - £17.50
Christmas Traditional Red, Gold & Green Hand Tied Bouquet - £25.99
Christmas Red Carnation & Berry Present Hat Box Flower Arrangement - £29.99
Christmas Red Berry Festive Candle Floral Table Arrangement - £49.99
Christmas Natural Flower Candle Arrangement in Wooden Crate - £39.99
Christmas Red & White Ceramic Flower Candle Arrangement - £29.99