Camberley Gardeners Open Garden Event 2021
Publish Date: 10 June 2021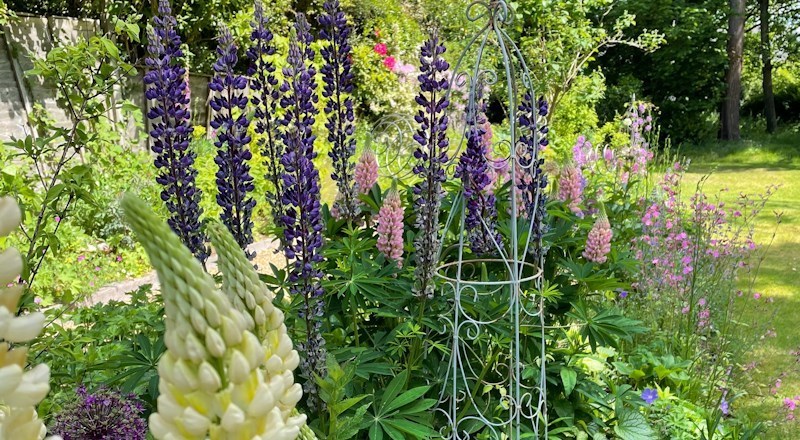 The Camberley Gardeners Facebook group have organised a fantastic Open Garden Event during June & July 2021 (and we have a few tickets up for grabs!)
They have some wonderful gardens to inspire you. An incredible woodland style garden, full of so many plants of different shapes and sizes, and another stunning garden with a trained wisteria over a pergola, vegetable garden, bee hives and more...
16th June: 1pm - 4pm. Park Road garden, (Plant sale)
19th June: 2pm - 5pm. Park Road (Plant sale), Parkway and Cheylesmore Drive.
7th July: 1pm - 4pm. Upland Road and Brackendale Road gardens.
11th July: 2pm - 5pm. Brackendale Road, Star Post Road and Cheylesmore Drive.
Refreshments will be available at some of the garden openings, details will be shown on the website.
You can BUY TICKETS online now, but if you're feeling lucky then you can enter our COMPETITION via our Facebook Page (post coming Sunday 13th June at 7.00pm)
We have a pair of tickets for each of the following dates: 19th June Cheylesmore Drive @ 14:00, 19th June Parkway @ 14:00 and 11th July Star Post @ 15.30. To enter all you need to do is comment your preferred date & location – it's as simple as that! A winner will be selected and contacted closer to the event.