Bee Conscious - A Guide To Bringing Bees Into Your Garden
Publish Date: 27 June 2022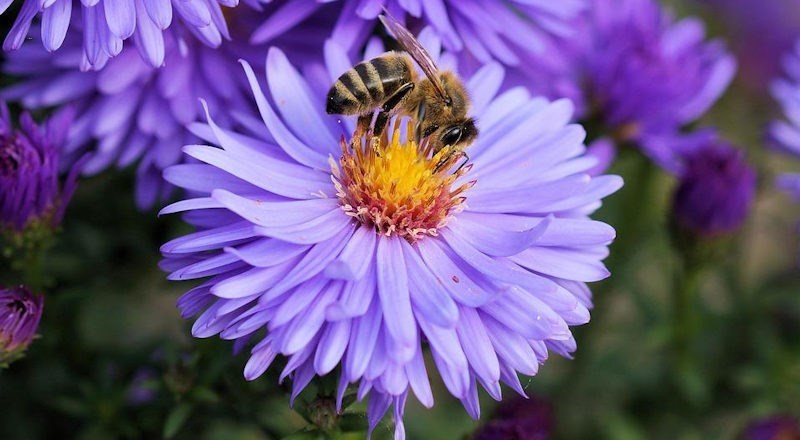 The Importance of Bees
Bees are the most well-known pollinators in the insect world. With over 250 known species, they play a unique role in maintaining a healthy ecosystem. Their ability to transfer pollen between plants using their bodies makes them highly efficient at their job. However, due to climate change, they are disappearing from nature at an astonishing rate.
Use of agricultural pesticides within the food production industry is causing harm to the longevity of bees and other insects. Farmers rely on bees to pollinate crops, such as wheat, which is produced for supermarket shelves. If there were no bees for pollination then harvests would be minimal and the food industry wouldn't have enough food for customers.
Bees also contribute to human health through the products that they create. Honey products have medicinal properties, which can be used to treat illnesses, including throat infections, hepatitis and ulcers. Bees wax is used in candles, which can be scented with herbs and flowers like lavender, to create a calming atmosphere in your home.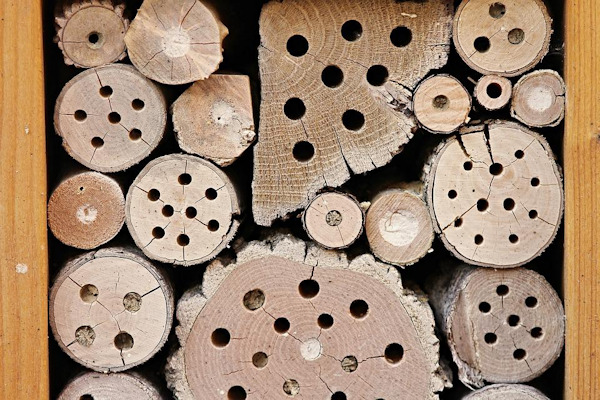 How to Make Your Garden Bee-Friendly
Insect Hotels
Insect hotels are a great way to encourage bees and other insects into your garden. You can buy them pre-made or try drilling some holes into pieces of wood to create your own. These critter-friendly habitats are made from collections of different natural materials such as bamboo canes, pine cones or wood cuttings. When combined, they form a safe space for insects to call home.
Wild Flower Patches
Wild flowers or overgrown areas of your garden are excellent for bees, with long grasses and natural flowers providing a low-maintenance habitat for them. Not only do wild flowers provide pollen and nectar, but they also give insects shelter. To create an overgrown area, simply avoid mowing or maintaining a plot of land and allow it to grow out. You will see that a variety of natural flowers and grasses start to grow and look beautiful; what a great, cost-efficient addition to a bee-friendly garden!
Why not try Bee Flower Bombs to get you started?
Shrubs and Hedges
Hedgerows are unsung heroes to bees! Shrubs and hedges provide a sanctuary for our fuzzy friends and are excellent providers of pollen. Bee-friendly shrubs and hedging includes hawthorn, holly, alder buckthorn and wild privet. These types of shrubs have small, inconspicuous flowers, which can provide pollen and nectar for months at a time. This makes them fantastic food sources when wild flowers are no longer in season!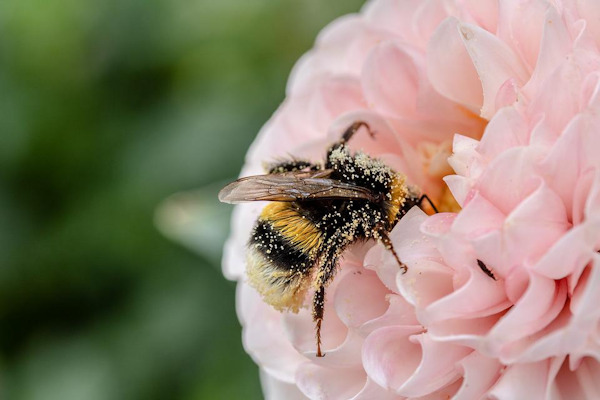 Bee-Friendly Flowers
Here are some of our favourite bee-friendly flowers and shrubs that would make great additions to any garden or patio!