Your First Pet - Free Goldfish with 17L Starter Tank at Longacres Bybrook Barn
Publish Date: 25/07/2017 09:07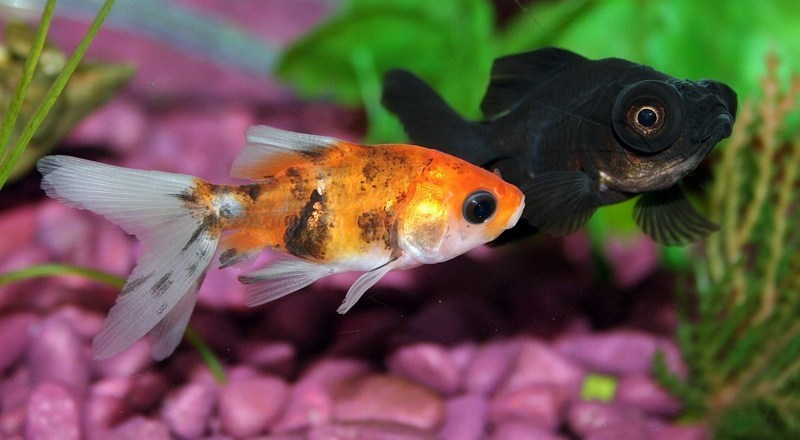 Here at Longacres Bybrook Barn we are running a very special promotion for the Summer holidays. You can get yourself a FREE goldfish with the purchase of our Fish 'R' Fun 17L Starter Fish Tank!
The Tank
This fish tank is just £29.99 and come in either pink or blue. This starter tank comes with an internal filter and colour coordinating plastic plant & gravel depending on the colour of the tank. This 17L fish tank is 37cm x 37cm and is a great first time fish tank. This tank is cold water only and cannot be used for tropical fish.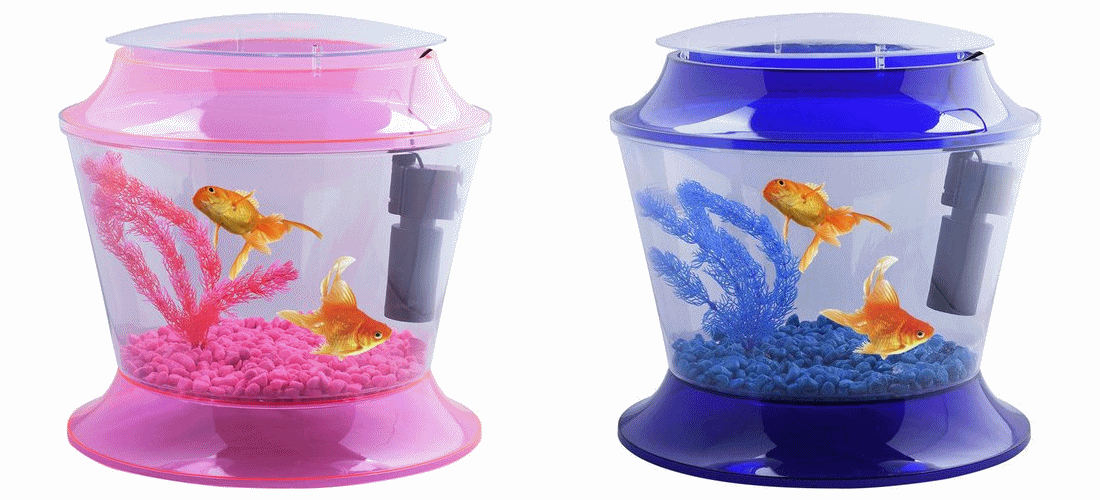 The Goldfish
Now that you have your fish tank, you will need to set it up and leave it for 24 hours before fish can be added. Once you have set it up you can return to us in store with your receipt for the purchase of the tank and a member of staff can help you find your fishy friend.
The goldfish available are a mixture of fancy goldfish, including pom-poms and black telescopes. We have such a huge selection to choose from that if you need any help then a member of staff can advise on the best fish.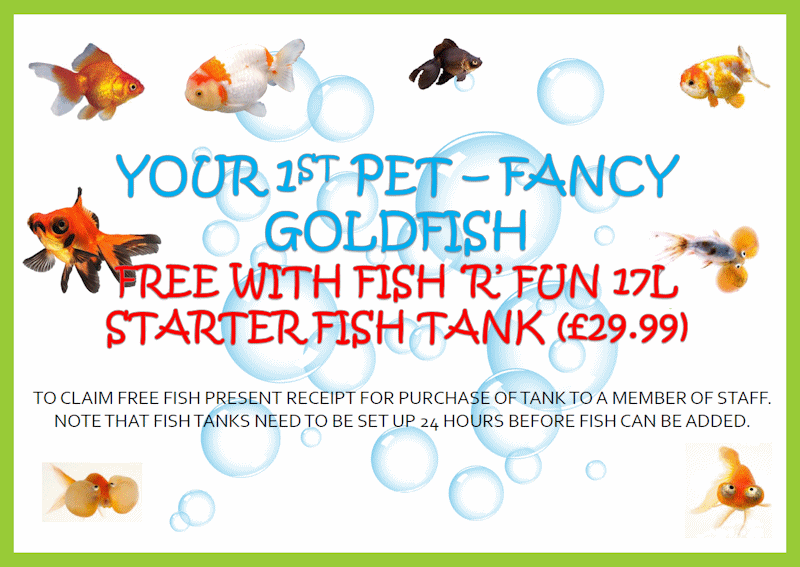 So that is it! Pop down and grab your very first pet and learn all about caring for and looking after a pet in your home. The team in store are on hand to answer any questions you might have before getting your very own fish!