Travelling Tips & The Law For Driving With Your Dog
Publish Date: 21 September 2017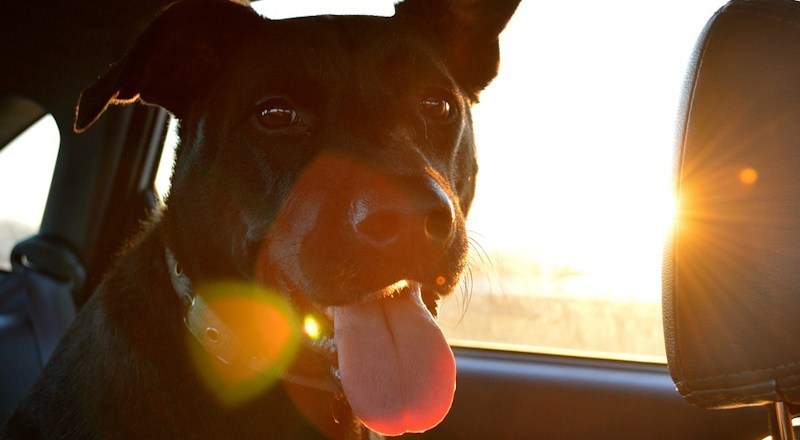 As a nation of dog lovers there is nothing better than a Sunday afternoon trip to your favourite haunt with your four legged friend. However, an alarmingly common sight and concern is seeing a dog in another car on the motorway or road walking around a car, or worse, sticking their head out of the window. Not only is there danger that the dog might end up distracting the driver and causing an accident, there is also the concern that the dog might be seriously injured in an accident itself. So, what can we do to help you keep your friends safe and what are the laws surrounding driving in a car with a dog?
The Highway Code (rule 57) states that: "When in a vehicle make sure dogs or other animals are suitably restrained so they cannot distract you while you are driving or injure you, or themselves, if you stop quickly. A seat belt harness, pet carrier, dog cage or dog guard are ways of restraining animals in cars."
Whilst it is not necessarily an offence in itself to break the highway code, driving with an unrestrained dog in the car could potentially lead to or be considered to be driving without due care and attention. As a driver, you could have issues if it was felt that you did not show reasonable consideration for other road users or that your driving standard was less than that shown by a competent driver; however there is no definitive list of actions that can be defined as being a careless driver, but an unrestrained dog bounding around the car could be considered to be a sufficient factor.
As a dog owner or dog lover then there is the concern of also hurting them if they are unrestrained in a car. There is the potential for them to be hit by debris whilst hanging out of a window (or worse, for them to fall out of the car completely), the potential for them to be hurt or killed in the case of an exploding air bag, or serious injury or death if they are thrown into a dashboard or window when braking heavily or in the case of an accident. A unrestrained dog also had the potential to move a steering wheel, get caught under the drivers pedals or knock the gear stick - all potentially resulting in an accident and harm to the dog and passengers of the car.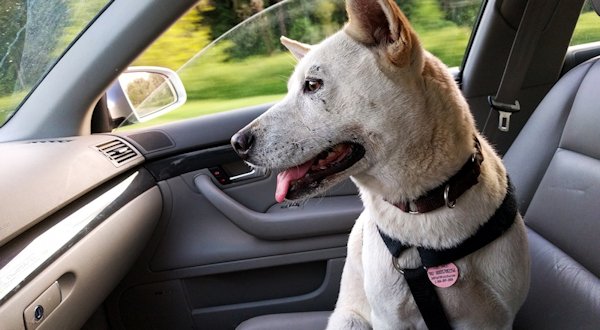 Fortunately, we here at Longacres have a range of different pet restraints including pet seat belts, harnesses and crates. These are essential items that can stop both you and your dog getting hurt in the case of an accident, as well as potentially decreasing the chances of an accident occurring.
When travelling with your dog be sure to:
Always use an appropriate pet restraint and never drive with the animal unrestrained in your car.
Be sure to take breaks to allow your dog to drink water and have an exercise break.
Do not let your dog hang out of the window whilst driving due to the potential injury.
Let your dog get used to travelling gradually. Start with shorter journeys and work up to longer trips.
Be safe, be smart, be caring to your dog & other road users.
If you see a distressed dog in a car then call 111 or the RSPCA on 0300 1234 999
You can find our range of dog restraints in stores right now and online very soon - check back for more.