Scruffs Cool Mats - Perfect for Summer
Publish Date: 20/06/2017 11:35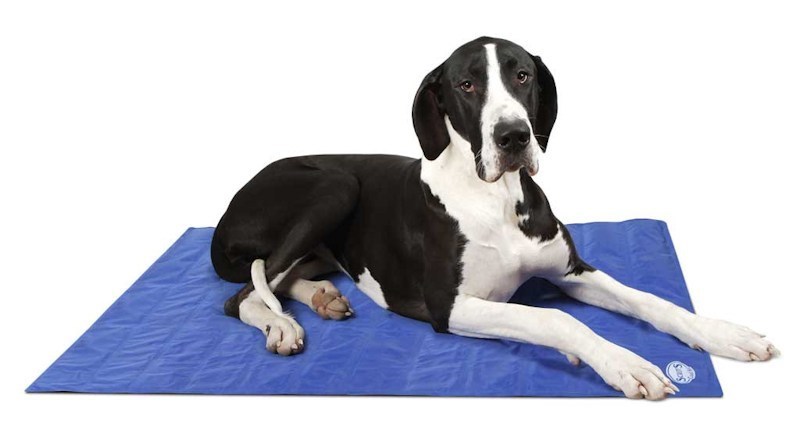 Summer is here which means that the weather is getting warmer! This can be good for us but can be very uncomfortable for dogs as they can suffer from dehydration, overheating and sun burn. Scruffs, the pet company, have come up with an amazing product to cool down your dog when they are overheating and their product is the Scruffs Cooling Mat.
This cooling mats come in four sizes (small, medium, large and extra-large) for all sizes of dogs. The temperature of the cooling mat is typically 5-10 degrees cool than room temperature which is created by the non-toxic gel and can be reused again and again. This mat can be used on its own or with a pet bed or with in a carrier.
When the mat is in use, it will keep its cooling properties for approximately 1 hour depending on the environment the mat is in. To reset the cooling properties, leave the mat unused for 1 hour without the need of putting it in the refrigerator or in the freezer. This mat can be cleaned by simply wiping the cover with a cloth with soapy water, then rinse with clean water before use.
The sizes of each mat are:
Small – 50cm x 40cm / 19.5" x 16"
Medium – 77cm x 62cm / 30" x 24.5"
Large – 92cm x 69cm / 36" x 27"
Extra Large – 120cm x 75cm / 47"