Longacres Plants at Hampton Court Palace 2017
Publish Date: 06 July 2017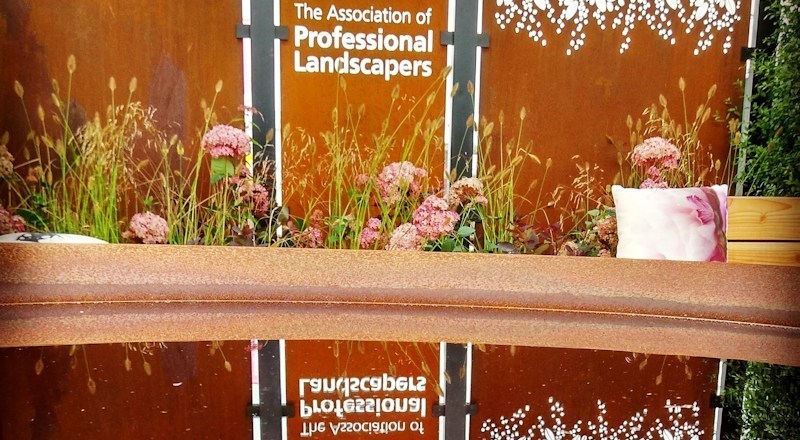 We are pleased to announce that we have a selection of our plants on display at the RHS Hampton Court Palace Flower Show! That's right, Longacres garden centres sells Hampton Court Palace quality plants!

For those of you who don't know, the Hampton Court Flower Show is not only the largest flower show in the UK, but it is the largest flower show in the world! This flower show run by the Royal Horticultural Society (RHS) has been running since 1990 and showcases top show gardens, floral marquees and talks & demonstrations from some of the top dogs in gardening.

We are honoured to have been selected as the plant supplier for The Association of Professional Landscapers (APL) who commissioned members Vara Garden Design, to design a garden feature at the RHS Hampton Court Palace Flower Show. VaRa Garden Design (an award-winning garden design duo, creating beautiful & practical outdoor spaces) designed this garden & selected the plants in store, and the hard working team of APL members built the lovely space pictured below.

Here is what Vara Garden Design has to say about the plants, Longacres & the response that the garden they designed is getting at Hampton Court:

"We are absolutely thrilled with the plants that Longacres kindly provided us for our Hampton Court Palace Flower Show garden, sponsored by the Association of Professional Landscapers.
The plant choice and quality available at Longacres meant that we found the perfect tones, forms and specimens for all elements of our borders, from shrubs and ferns, to perennials and ground cover.
Both trade and public visitors to the show garden this week have remarked positively on the textures and colour palette used, and were particularly enthusiastic about the Hydrangea 'Pink Annabelle' which really is the star of the show, and a perfect foil for the burgundy Renson structure.
For us as designers, plants really bring the hard landscaping to life, so it has been a great partnership between professionals - APL landscapers, designers and Longacres - to create the perfect 'Place to Meet' at the world's largest flower show.
We look forward to re-visiting Longacres to choose plants for future clients and projects. And thanks to the 10% voucher for Longacres on our leaflets, we will probably see lots of customers we recognise from our garden at Hampton Court!"

Don't forget, you can find a selection of our plants online by clicking here or you can find our full range in stores.