How to Carve Your Pumpkin
Publish Date: 25/10/2017 15:14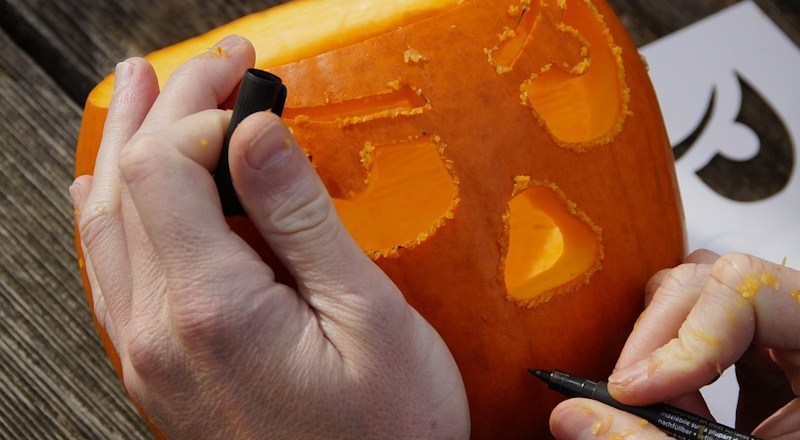 With less than a week till Halloween that means only one thing, it's time to get your Pumpkins and make some spooky, scary faces! Here are some simple steps to create your terrifying pumpkin.
Step 1 – Clean the surface of your selected pumpkin with a damp cloth just to remove surface dirt.
Step 2 – Ask an adult to cut the top off of your pumpkin – Do not try this on your own as knives are very sharp. Once the top has been cut off, take it off the pumpkin (this will be the lid so keep it to hand)
Step 3 – This is the messy stage, we suggest using a piece of clothing like an apron or an old top you don't mind getting messy. Remove the contents in the middle of your Pumpkin with a big spoon and place the contents into a bowl.
Step 4 – It's time to carve your scary face! Taking a piece of paper and a pencil, draw a sketch of what your scary face is going to look like. By doing this, you will see how it looks before you cut away at your Pumpkin.
Step 5 - Copy out your design on to the pumpkin by tapping the sheet of paper on the pumpkin and using a sharp tool to poke holes along the lines to trace it out.
Step 6 - You will now need Adult to connect the dots and carve out the design you have created on to the pumpkin.
Step 7 – Place the pumpkin outside, put a candle inside of it and again, you will need an adult to light the candle. Put the lid back on to the pumpkin and this will bring your spooky pumpkin face.
We also have some expert tips from some professional pumpkin carvers, which are:
When cutting the pumpkin lid, cut at an angle so the lid won't fall inside of the pumpkin.
To make the shell of the pumpkin easier to pierce through, scrap the inside area to 1 ¼ inch thick.
Use the inside contents of the pumpkin creatively.
Keep your pumpkin fresh by rubbing into the cut edges petroleum jelly to seal in the moisture. If your pumpkin withers a few days later, apply cold water to revive it.
An LED candle is a great alternative to a regular candle and is much safer.
Make your pumpkin smell of pumpkin pie by sprinkling a little cinnamon inside the lid.
Your pumpkin will be the talk of the town with these tips, Happy Halloween!