Frozzys - The Frozen Yogurt for Dog Available at Longacres
Publish Date: 22/06/2017 12:29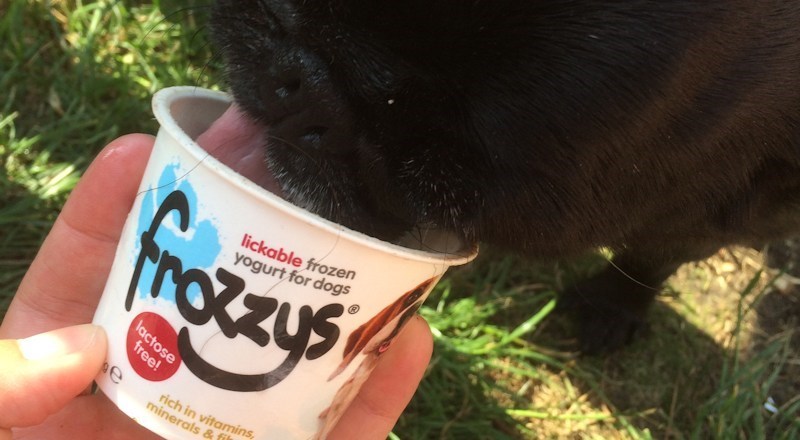 Looking to keep your dog cool in the warmer weather? What better way then treating them to their very own frozen yogurt to slurp away at, cool down and enjoy themselves with.
The Frozzy frozen yogurt comes in 4 lickable flavours, including original, blueberry, cranberry & strawberry which either come as a 4 pack or as singles.
You can find these frozen yogurts in the freezers located in our pet food department at Longacres Bagshot for £5.69 for a 4 pack or £1.49 for a single.
Frozzy frozen yogurts are:
Rich in the essential vitamins, minerals and fibre dogs
They aid teeth and bone development
They maintain a healthy skin and coat
They aid digestive health and general well-being
They support energy levels and immunity
They're lickable – straight from the tub!
Cooling and soothing – a healthy and refreshing treat after walks or training.
Lactose free – gentle on a dogs sensitive digestive system.
Low-calorie – assisting with healthy weight management.
A tasty teething aid – can reduce swollen and inflamed gums, whilst offering something tasty for puppy to chew on.
Highly palatable – can be defrosted and poured over kibble to entice fussy eaters.
Suitable for all dogs and puppies

What are you waiting for – threat them in this warmer weather!