Exciting news - Longacres Bybrook Barn
Publish Date: 04/08/2016 09:57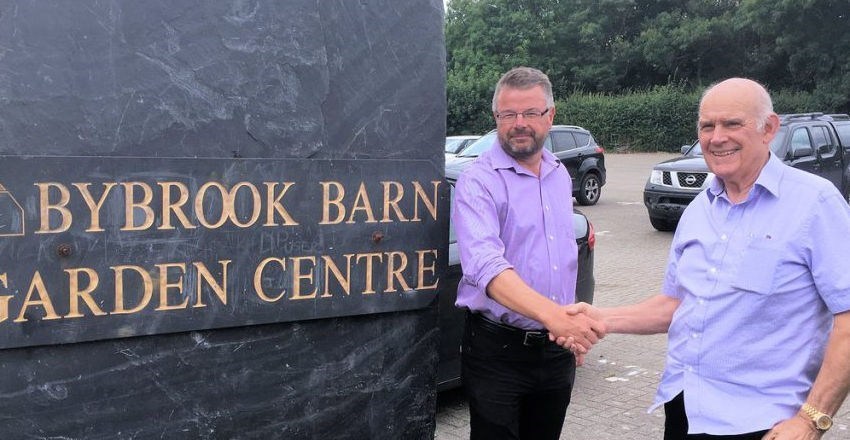 On Friday the 29th of July 2016 Longacres completed the purchase of a new site - welcome to Longacres Bybrook Barn! Watch out for our grand opening weekend on the 8th and 9th of October, with some very special exclusive offers... (you can view
opening times and contact details here
, but please be aware that opening times are subject to change very soon!) Based in Ashford, Kent, Bybrook Barn has been running for over 40 years - family-owned, very similar to Longacres. It was one of the country's leading garden centres, and we aim to restore it to this status as quickly as possible! It's important to note that it's very much business as usual while we start the improvement works - we've retained all of the staff and we are still open 7 days a week.

What's taking place? We've begun the big task of clearing out the tired fixtures and fittings - ready to improve every department. After that we'll be adding:
Cut flowers! Immediately on your right as you enter the centre will be a brand new flower fridge, offering the same range and value as you'll find at all Longacres stores. We'll also be providing floristry services - ready-made hand tied bouquets, along with a make up service and the usual offerings of flowers for events, funerals and more.
More ranges and LOTS more products - indoor and outdoor plants, garden sundries, giftware, seasonal ranges like barbecues and furniture, toys, cards, clothing, chemicals, stoneware, food, fencing - everything you would expect from a modern garden centre.
Online shopping and Click and Collect - although Bybrook had a website, it was for information only. In the next month or so (once we have products in place) you'll be able to order online for delivery or collection in store.
A drive through area - ideal for loading up on bulky gardening essentials like compost, bark, turf and aggregates. This has proved a great success at Longacres in Bagshot.
We'll also be improving and re-lining the car park to make it easier for customers.
We're very excited about our new site, and look forward to seeing you there! If you're planning a visit you can find us here: Longacres Bybrook Barn, Cemetery Lane, Ashford, Kent, TN24 9JZ