Oak Furniture Showrooms at Longacres Shepperton!
Publish Date: 17/06/2015 10:03
Trying to shop for furniture can be stressful enough without having to browse in a cluttered and busy environment; it also makes it a whole lot more difficult trying to envisage it in your home! That's why we have displayed our stunning range of oak furniture within our spacious summer showrooms at Longacres Shepperton, complete with ornaments and accessories! Here you will have the opportunity to walk around and look closely at the furniture on offer to view all of the choices available, to check the quality, take measurements and check prices. You might even find other furniture/ornaments/pictures that you may not have considered otherwise.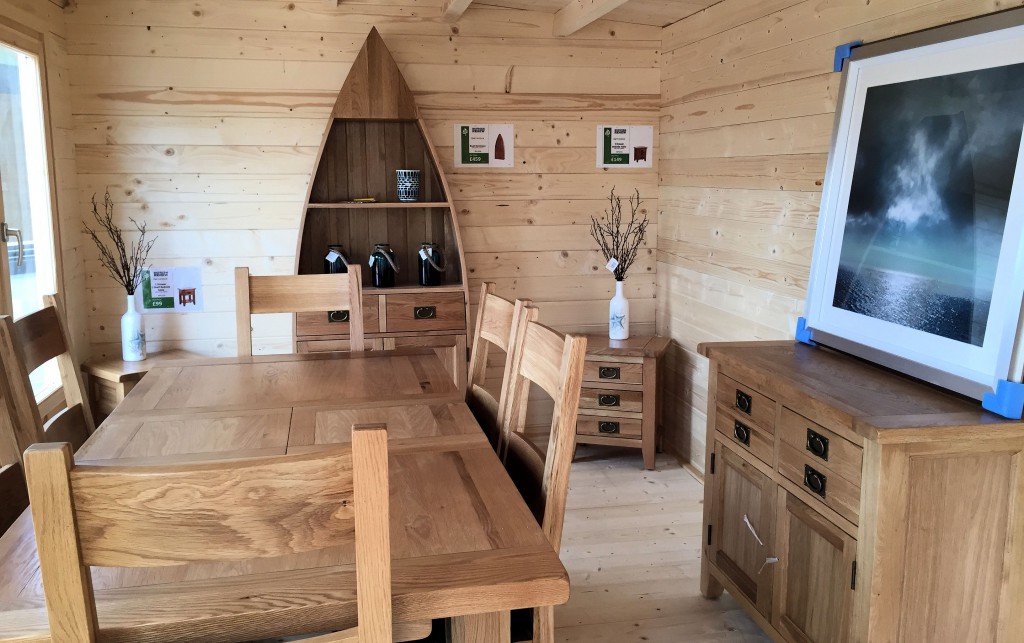 In our summer showrooms (situated outside) you will find a range of furniture including dining tables and chairs, corner tables, bookcases, chests of drawers, bedside tables and more in warm oak and cornish cream colours at competitive prices. Allow us to tempt you over to take a look at the range in our peaceful showrooms and to speak to a friendly member of our team!