Watch Your Back! Skin Health Bus visits Longacres Bybrook Barn
Publish Date: 22/05/2018 11:22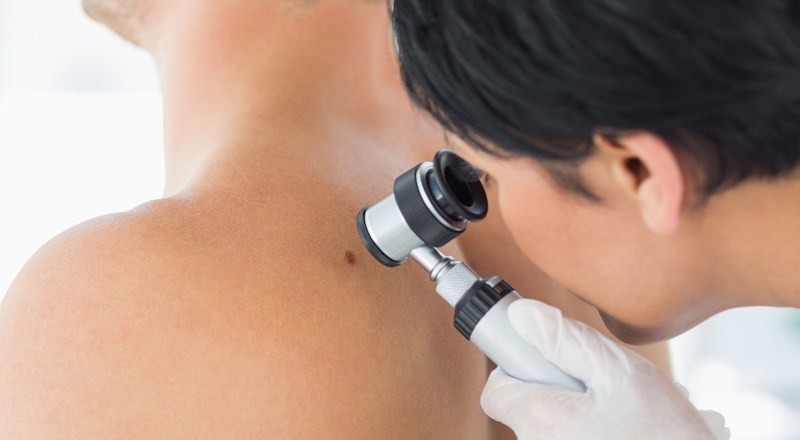 We've teamed up with the Melanoma Fund to promote their Watch Your Back! campaign in all our stores. As part of our support, Longacres Bybrook Barn also hosting their Skin Health Clinic Bus Tour on the 2nd June, offering skin checks, complexion analysis and raising awareness of sun protection whilst out in the garden.
Here is what they're offering and what they have to say:
The Skin Health Clinic Tour
Here at the Melanoma Fund we promote awareness of skin health, notably the importance of sun protection and skin checking as these good habits will help prevent problems in later life. With this knowledge and awareness our aim is that more people are able to avoid or tackle melanoma at an earlier stage, when it is easier to treat.
Professional Advice on Tour
We have teamed up with leading skin health professionals to offer on-the-spot, free advice to as many people as possible. With the help of vital funding, we have organised a clinic tour bus, offering a selection of skin health appointments and as part of this, will visit Longacres Bybrook Barn.
Skin Checks
We are proud to work with both Mr Samuel Orkar and Mr Siva Kumar, from the Melanoma & Skin Cancer Clinic at Queen Victoria Hospital in East Grinstead. These well-established surgeons will carry out 10 minute spot check appointments with their team. These are not full body skin checks, but the chance to have something suspicious checked, assessed and referred if required.
Visia Complexion Analysis
We have teamed up with rtwskin aesthetic skin clinic in Tunbridge Wells who will provide Visia analysis at the event. This is a digital process which looks at eight key areas of your complexion, focusing specifically on UV damage. You will receive a personalised printed report to take away with you, helping you fully understand your skin condition. Understanding your skin and the problems it could face can help you make changes to your lifestyle to stop or reduce these issues in the future. We will talk through the analysis and provide expert recommendations.
Upcoming Dates & Times
Our specially adapted 'skin health clinic' bus will allow our team to examine and analyse patients in privacy, whilst representatives from the charity provide advice and information on skin health, melanoma and other forms of skin cancer. Please pre-book at www.watchyourback.co.uk/events.
Unable to attend?
Early detection and management of skin cancer or melanoma offers the best chance of cure, so if you are unable to secure a booking of your choice, why not get proactive and develop the habit of self-examination? Skin checking can alert you to changes in your skin and aid in the early detection of small problems that can grow.
It should be done often enough to become a habit, but not so often as to feel like a bother. For most people once month is ideal, but ask your GP if you should do more frequent checks. For further information on how to PROTECT, DETECT and PREVENT, visit our homepage www.watchyourback.co.uk
So that's it! Book for FREE online now and we hope to see you all there on the day! For further information visit www.watchyourback.co.uk