Longacres Shepperton Charity Christmas Open Day 2018
Publish Date: 15/11/2018 10:30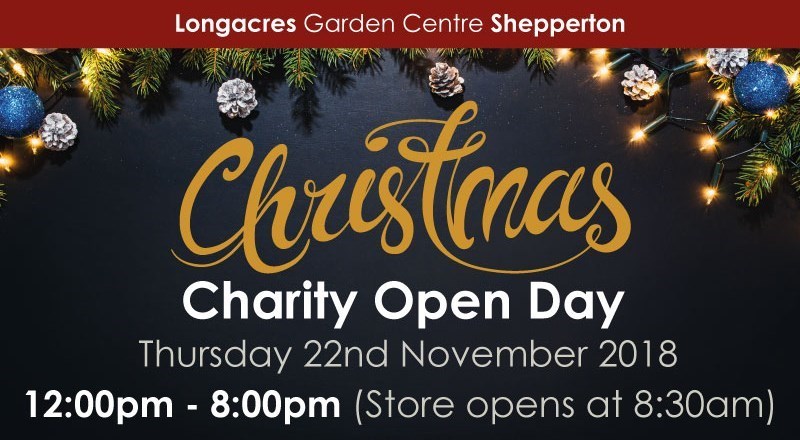 We would like to invite you all to the Longacres Shepperton Charity Christmas Open Day on Thursday 22nd November 2018 between 12.00pm & 8.00pm!
During the day you can enjoy 10% off all purchases*, Christmas treats in our food market, free wine, free soft drinks, free mince pies, a brass band, floral demonstrations, carol singers, in-store toy demonstrations, gift ideas galore, our charity raffle and more!
This year our charity raffle is in aid of Shooting Star Chase. Shooting Star Chase is an children's hospice charity based in the UK. It is intended to support and provide palliative care to families with children who are not expected to reach the age of 19 because of illness, genetic conditions or incurable disease.
It promises to be an amazing day full of festive activities and we look forward to seeing you there!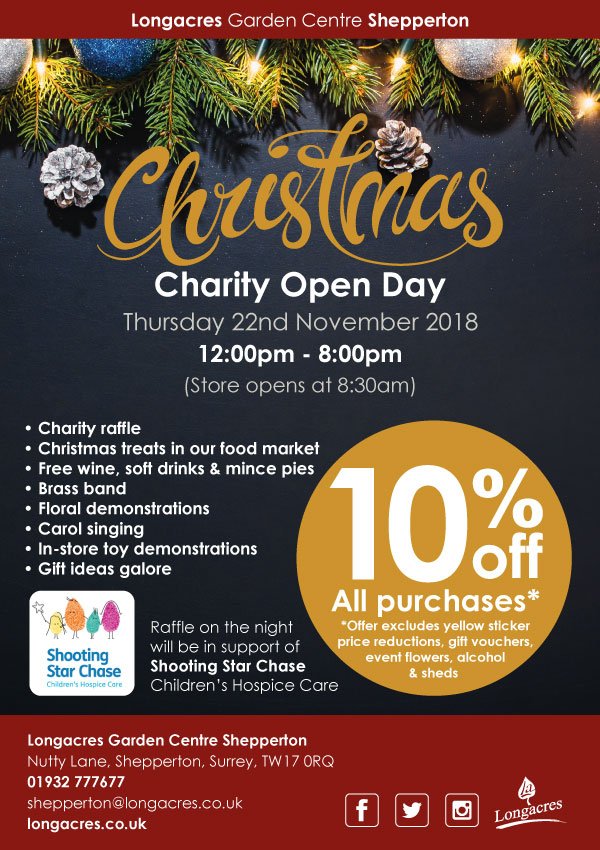 Don't forget, we here at Longacres also have a huge selection of artificial Christmas trees, cut Christmas trees, potted Christmas trees, Christmas lights, Christmas decorations, Christmas tree skirts and loads more online right now.
*offer excludes yellow sticker price reductions, gift vouchers, events flowers, alcohol and sheds. Offer is in store only at Longacres Shepperton Garden Centre between 12.00 & 20.00