Longacres Bybrook Barn & Shepperton Christmas Open Evenings 2017
Publish Date: 15/11/2017 16:26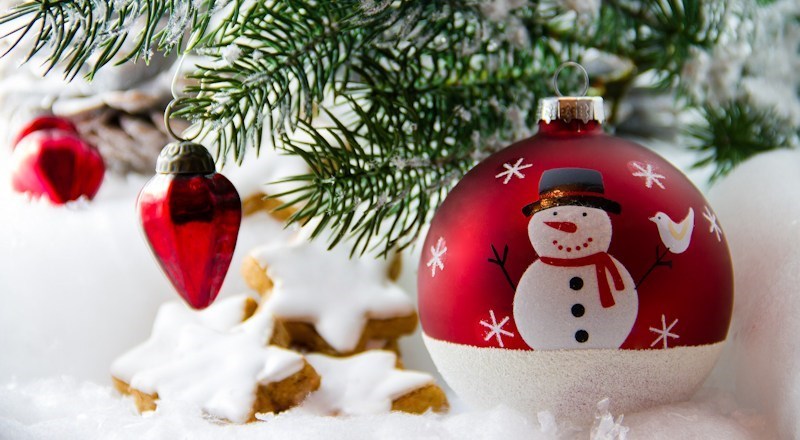 This year our Longacres Bybrook Barn and Longacres Shepperton Christmas Open Evenings will be happening on Thursday 23rd November!
As you've come to expect from our Christmas Open Evenings we have all of the usual festive fun including 10% off all purchases* between 5.30 & close (8.00pm for Longacres Bybrook Bark & 8.30pm for Longacres Shepperton); free mince pies, wine, soft drinks and tasters from our food hall; Christmas carol singers; Christmas tree decorating ideas; gift ideas galore; a visit from Santa himself and so much more!
You'll also be pleased to hear that our charity raffle is returning again, with all proceeds this year going to Shooting Star Chase and Alzheimer's Society accordingly. We'll have more details about the prizes in our charity raffle once the elves have more information, but it is sure to be on par with the amazing selections we've had in previous years.
We've also set up a Facebook Event to help you keep up to date with everything that will be going on in the evening and made it easier to invite your friends and family to join you.
It promises to be an amazing evening and we look forward to seeing you there!
Longacres Bybrook Barn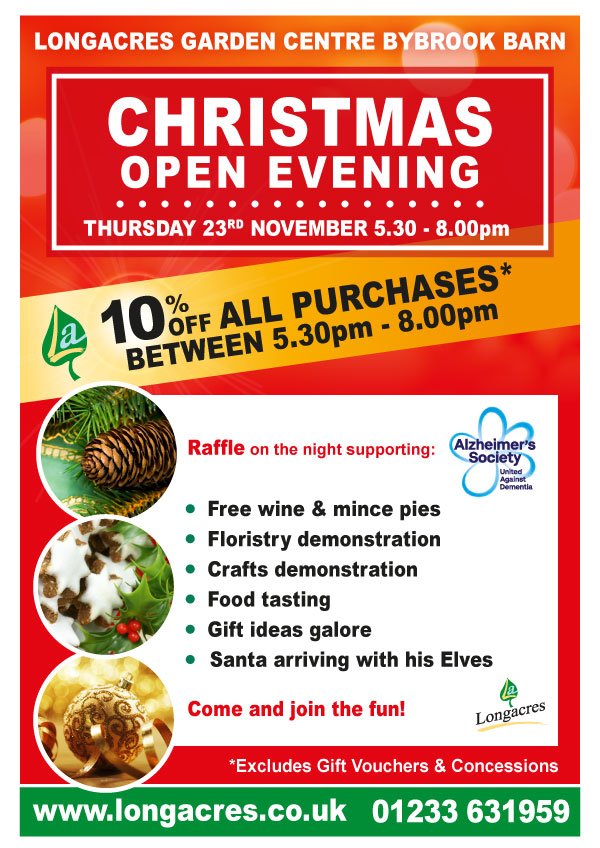 Longacres Shepperton