Longacres Bagshot Charity Raffle & Static Cyclothon In Aid Of Greenfingers!
Publish Date: 13/03/2019 11:48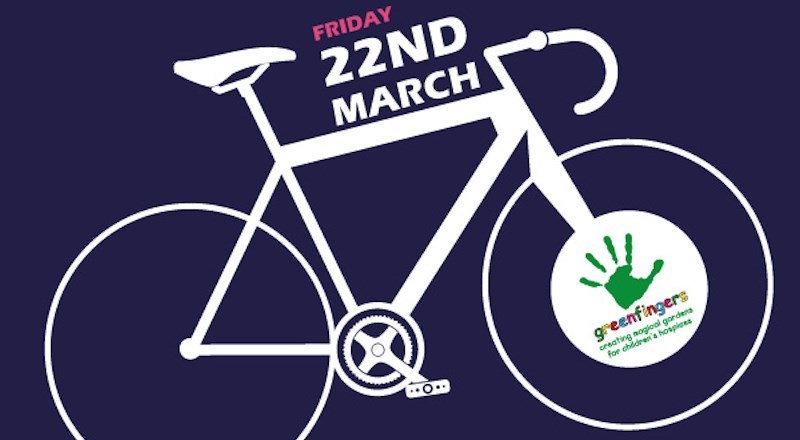 On March 22nd 2019 the team at Longacres Bagshot Garden Centre will be holding an all day static Cyclothon in aid of Greenfingers! Staff members will be taking 15 or 30 minute turns on a static bike throughout the entire business day in aid of this fantastic cause.
We will also be running a charity raffle on the day with the top prize of £250 worth of Longacres vouchers! Tickets cost £1 each and can be purchased on the day!
Any and all donations are appreciated and we'd love to see your support in store on the day!
Greenfingers Charity is committed to supporting children and families through the creation of magical gardens at children's hospices throughout the UK. All the Greenfingers' gardens are unique and are created to help make life a little better for children and families in hospices.
Find our JustGiving page online here!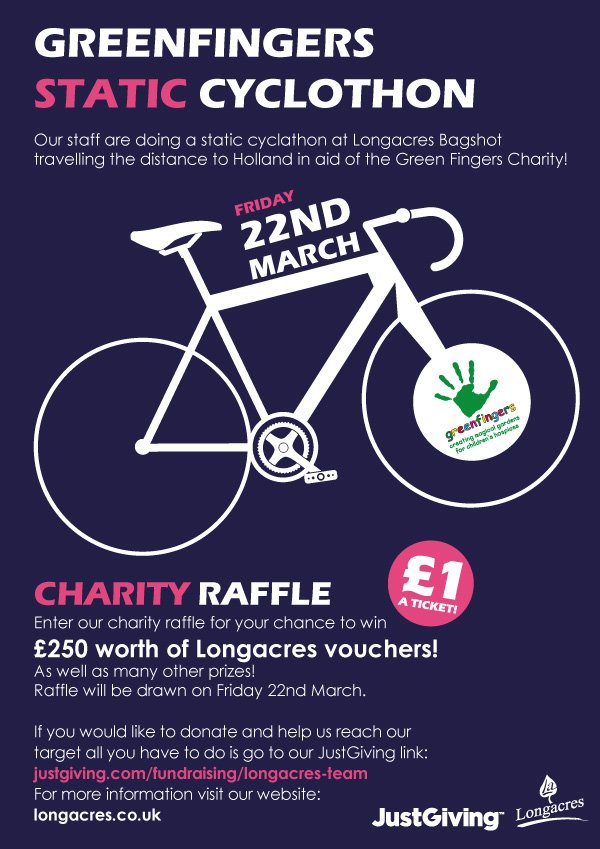 We now have our full list of riders! Good luck to Mike A, Alex G, Dariuz C, Chris C, Matt P, Ian M, Justin, Tracey, Liam B, Nigel L, Veronica D, Jo F, Julie A, Harry S, Lou, Andrew B, Luke, Colin G, Nicola, Maddi, Matt, Wayne & Clive A!