Late Night Shopping Returns to Bybrook Barn & Shepperton with 10% Off!
Publish Date: 23/03/2018 10:27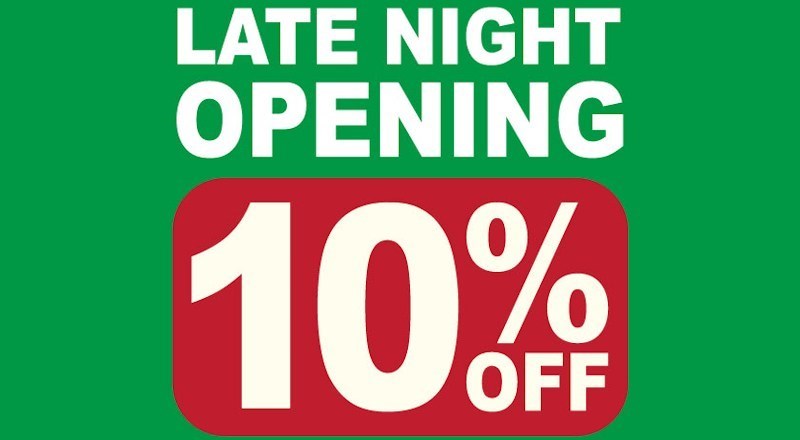 Our late night shopping evening starts again on Thursday 29th March at Longacres Bybrook Barn & Longacres Shepperton!
To celebrate the return of our late night Thursday shopping, we are offering a massive 10% off* purchase on Thursday 29th March 2018 (Bybrook Barn & Shepperton) and Thursday 5th April 2018 (Bybrook Barn only)
Pop in store any time between 17.30 & 20.00 and receive 10% off your purchases; it really is as simple as that!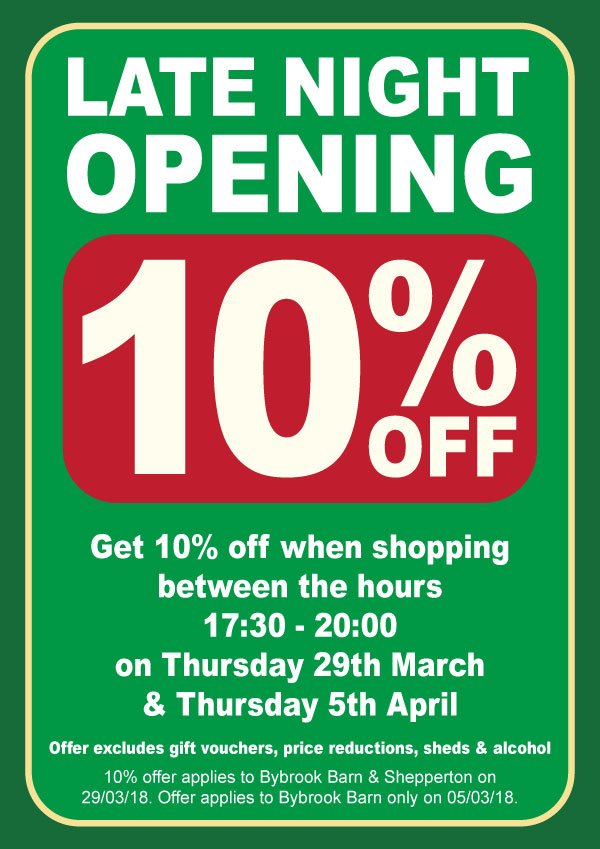 *Offer excludes gift vouchers, price reductions, sheds & alcohol.