Late Night Opening's Final 10% Off at Longacres Bybrook Barn & Shepperton
Publish Date: 30/05/2018 10:22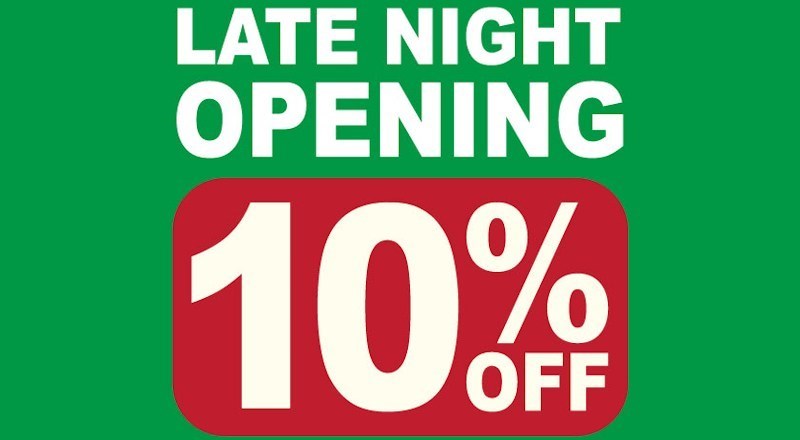 On Thursday 31st May 2018, it will be your last chance to get 10% off during our Late Night Opening at Longacres Bybrook Barn & Longacres Shepperton!
Pop in the store any time between 17.30 & 20.00 and receive 10%* off your purchases; it really is as simple as that!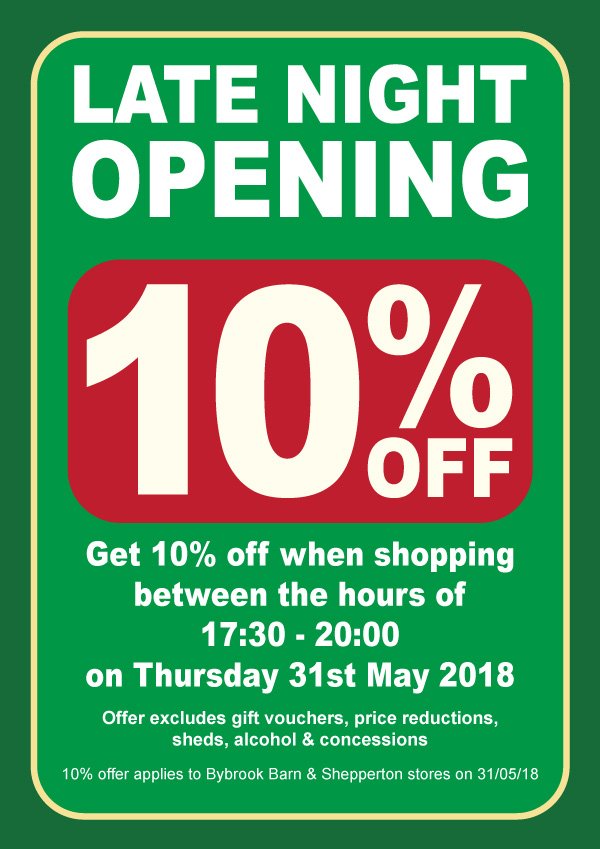 *Offer excludes gift vouchers, price reductions, sheds & alcohol.