Craft Events at Longacres Bybrook Barn in 2018
Publish Date: 20/06/2018 11:15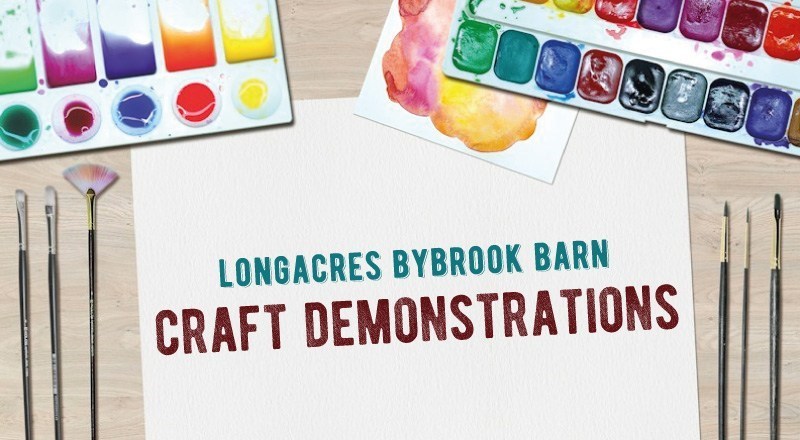 Back by popular demand is our extensive craft department here at Longacres Bybrook Barn! To help you make the most of the craft products on offer, we have set up a selection of events & demonstrations in store, covering a large array of the products on sale. Here is what we having coming up in the near future:
Saturday 7th July 2018: We'll be talking about different technique and ideas using, paints, inks and gilding flakes
Saturday 4th August 2018: We'll be demonstrating dyes and embossing folders
Saturday 1st September 2018: We'll be demonstrating stamps and alcohol pens
Saturday 29th September 2018: We'll be using our natural products such as papier-mâché, wood, hessian, glass & ceramics
Saturday 27th October 2018: We'll be looking at everything Christmas!
All of our events are completely free and will be happening from 10am until 4pm on their respective days.
We hope you'll get a chance to join us at one or more of our upcoming craft events, and be sure to take a look at our crafts department if you are into all things DIY & unique.