Christmas Launch Weekend 2018 - Longacres Bybrook Barn
Publish Date: 17/10/2018 11:00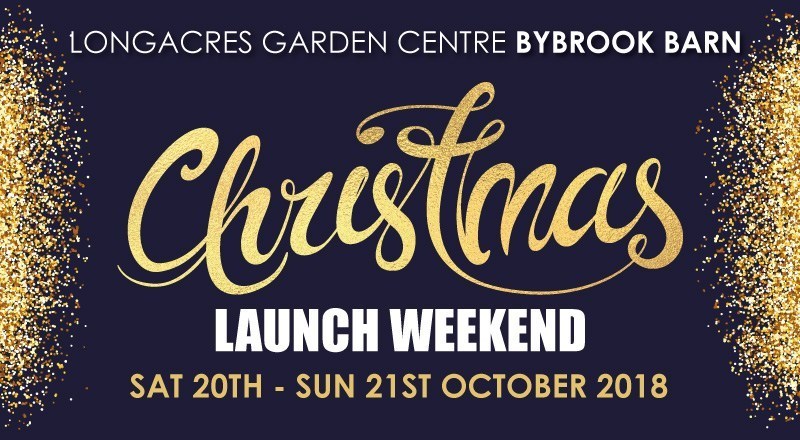 Join us on either Saturday 20th October 2018 or Sunday 21st of October 2018 at Longacres Bybrook Barn and save a massive 10% off everything Christmas!
You can find a huge selection of Christmas in store right now, including Christmas tree decorations, tinsel, baubles, table decorations, advent calendars, artificial Christmas trees, artificial Christmas wreaths & garlands, Christmas lights, our wicker tree skirts, Lemax Christmas village and so much more!
We're open from 8.30am until 5.30pm on Saturday 20th Oct 2018 and 10.00am until 4.30pm on Sunday 21st Oct 2018, so be sure to pop in and pick up a bargain!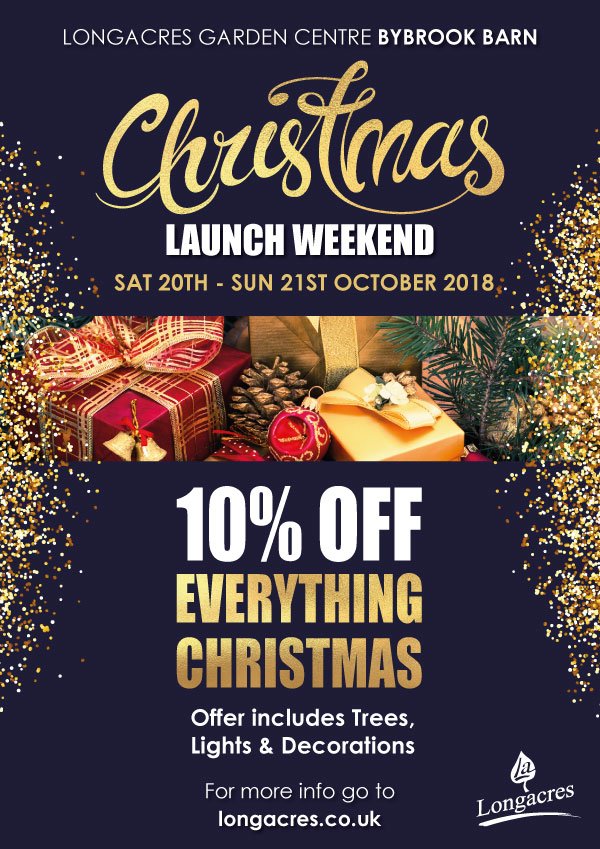 This offer is only valid at Longacres Bybrook Barn. Please keep an eye out for more extra special offers, preview nights and open evenings happening at Bybrook Barn and the other Longacres stores over the coming months.