Christmas Launch Evening 2019 - Longacres Bagshot
Publish Date: 18/10/2019 14:30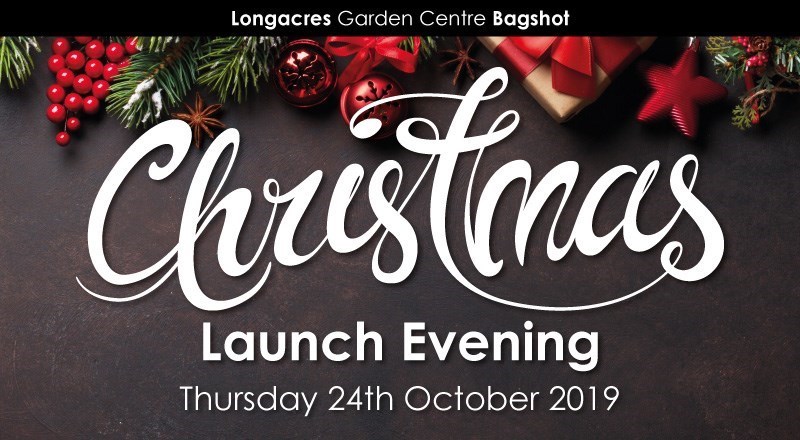 Don't think you can wait until our Christmas Charity Open Evening to come take a look at our 2019 Christmas ranges? Then we have some great news for you; we're running a Christmas Launch Evening at Longacres Bagshot on Thursday 24th October 2019 with 10% off all purchases* between 5:30pm & 8:00pm!
This is a great chance to have a (hopefully) quieter look around our Christmas ranges for 2019, whilst still saving 10%* off anything you pick up.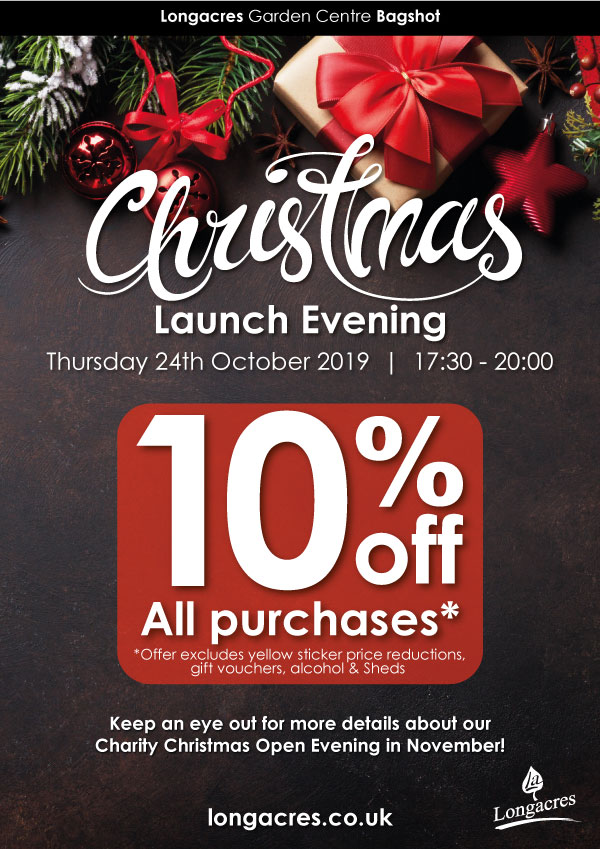 So that's it; join us Thursday 24th October 2019 between 17:30 & 20:00 and you can enjoy a quiet look around our Christmas department whilst still saving 10%* off your purchases. Don't forget to keep an eye out for more info about our regular Charity Christmas Open Evening which will still be happening in November.
*Offer excludes yellow sticker price reductions, gift vouchers, alcohol and sheds. Offer is in store only at Longacres Bagshot.