No1 Rosemary Water Tasting at Longacres Bagshot
Publish Date: 19/07/2017 15:46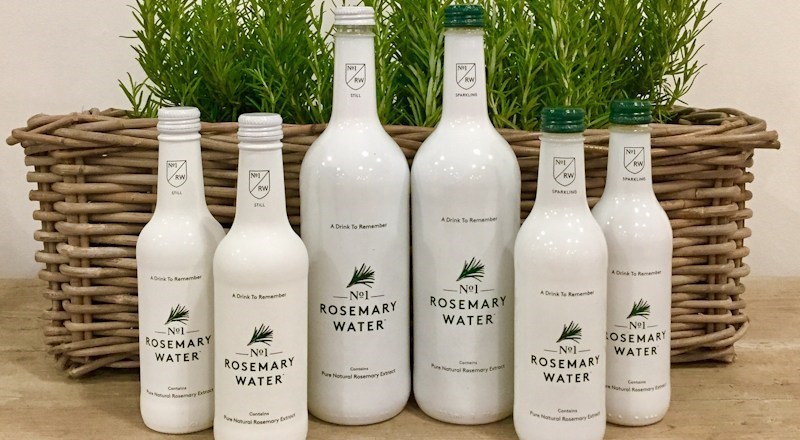 This weekend we will have the team from No1 Rosemary Water handing out tasters of their fantastic product in store to support the launch of their product at Longacres Bagshot!
The team will be here from 11.00am until 2.00pm handing out tasters. If you enjoy the drink then a 330ml bottle is £2.15 (or 2 for £4) and a 750ml bottle is just £3.69!
A brief history of No1 Rosemary Water:
In Acciaroli, more than one in 10 residents live longer than their hundredth birthdays. They do so while enjoying a lifestyle that many would consider unhealthy: they drink, they smoke, and they indulge their every pleasure. So, what's their secret? According to several scientists, the key variable may be fresh rosemary – a 'superherb' with a number of longevity and health boosting properties.
The town's story fascinated David Spencer-Percival – an experienced former CEO of two multimillion pound recruitment companies – and his wife Bonita. So much so, in fact, that they visited the town together and saw this lively, vibrant community of healthy centenarians for themselves. Inspired by the town and its fun-loving, long-living residents, they launched No1 Rosemary Water – the world's first pure rosemary extract drink.
It's a tribute to the health, hardiness, and longevity of Acciaroli's villagers. It's refreshing and revivifying – subtle and powerful at once. It's a potent combination of freshness and tradition.
The story of No1 Rosemary Water has already had many exciting twists and turns – and the best part is, it's just getting started. To read what's been written so far, check out our story page.