Longacres Bagshot Christmas Open Evening 2017
Publish Date: 06/11/2017 10:45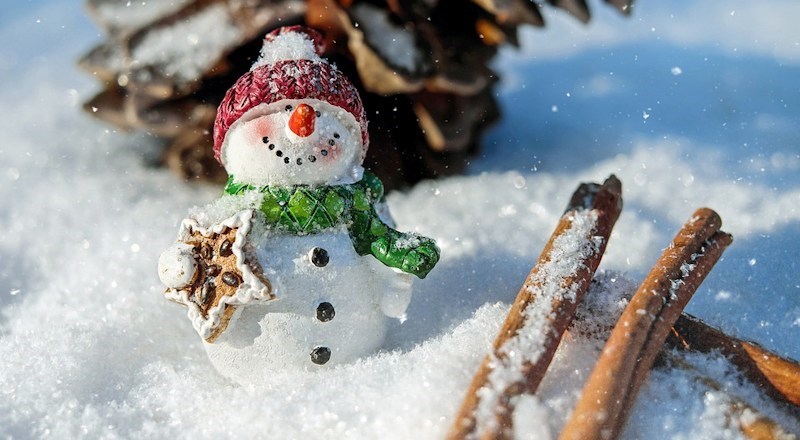 With the nights getting longer, the chill in the air and our Christmas Open Evening coming up fast, it is safe to say that Christmas is on the way (hope you're as excited as we are!)
This year our Bagshot opening evening will be happening on Thursday 16th November between 5.30 and 8.30pm. As you've come to expect from our Christmas Open Evenings we have all of the usual festive fun including 10% off all purchases* between 5.30 & 8.30pm; free mince pies, wine, soft drinks and tasters from our food hall; Christmas carol singers; floral demonstrations from our talented team; Christmas tree decorating ideas; gift ideas galore and so much more!
You'll also be pleased to hear that our charity raffle is returning again, with all proceeds this year going to The Prostate Project. We'll have more details about the prizes in our charity raffle once the elves have more information, but it is sure to be on par with the amazing selections we've had in previous years.
We've also set up a Facebook Event to help you keep up to date with everything that will be going on in the evening and made it easier to invite your friends and family to join you.
It promises to be an amazing evening and we look forward to seeing you there!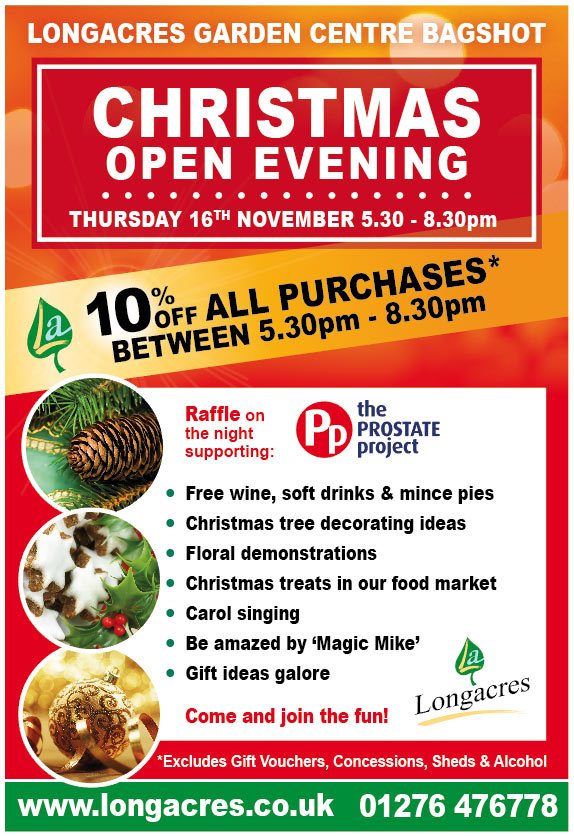 *10% offer excludes alcohol, gift vouchers, concessions & sheds - sorry!