Bybrook Barn Floristry Events in July & August 2017
Publish Date: 09/06/2017 15:08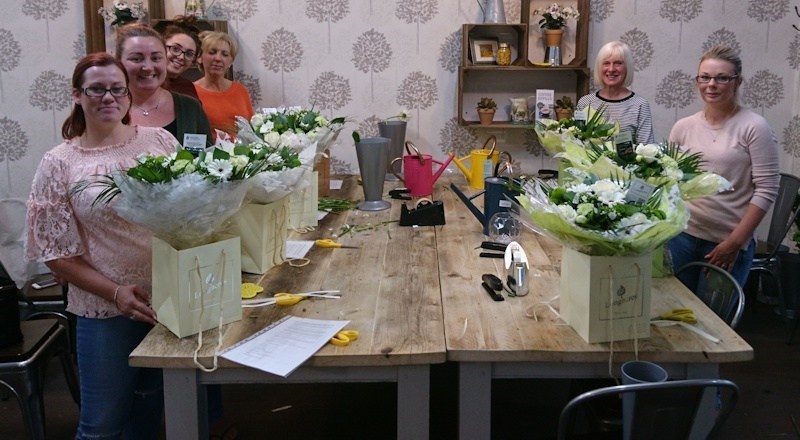 Floral Workshops
Ever considered becoming a florist or just interested in making your own bouquets at home? Why not join us at our traditional handtied workshops. Not only will you learn how to make one of the lovely arrangements but you will come away with some new floristry skills and secrets of the trade!
In this class you will learn tips on how to care for and condition your flowers, how to create your very own handtied bouquet and also leave with the knowledge & a helpful worksheet to continue creating bouquets at home.
This class is 2 hours long and held with one of our experienced qualified florists. Not only will you be guided through the whole process, but we will provide refreshments. Plus, you will get to take your very own creation home with you. This class is suitable for complete beginners! We have two events coming up on:
Demo Days
In addition we are also running two FREE demo days where we will be demonstrating how to make a hand-tied bouquet and spring arrangements. These items are perfect for brightening up your home and make thoughtful gifts too!
We will also tell you how to look after your flowers once you get them home to ensure you get the best from your fresh blooms.
Our florists will be on hand in our cut flower department at the end of the demo to answer any questions you have and help you choose flowers to make your own designs at home. We are holding these events on:
Tuesday 18th July between 11.00am & 1.00pm
Friday 25th August between 11.00am & 1.00pm